On the Farm Word Search Puzzle Book
FREE Collection of Puzzles to Play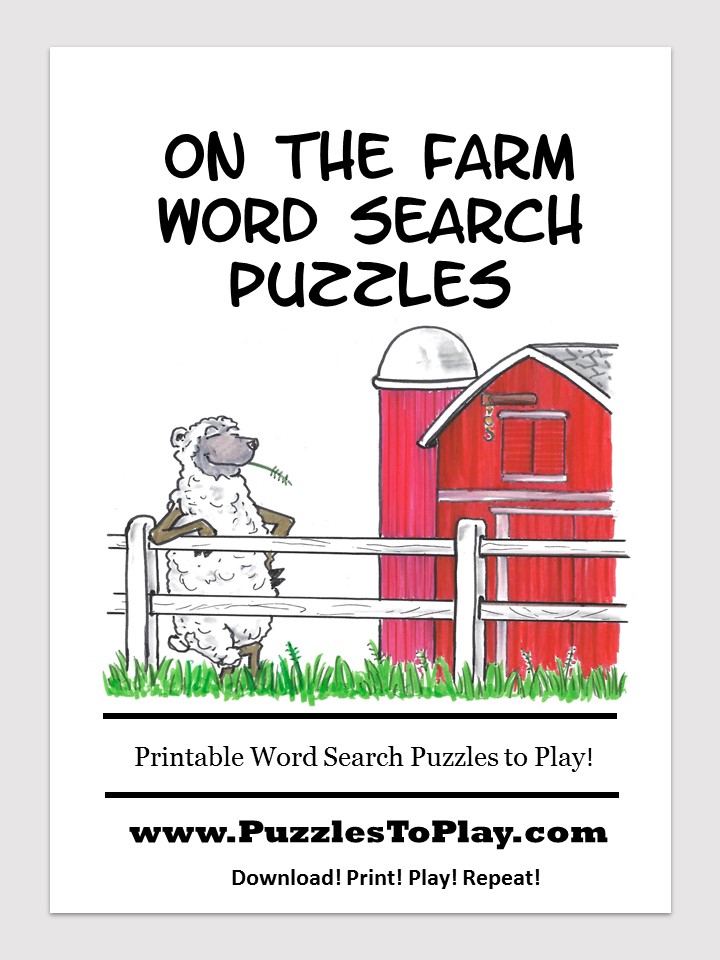 Moo! Baa! Neigh! The farm animals are enjoying the day working on the farm. Technically, it's the farmer who is working, but don't tell the farm animals that! This free puzzle book highlights the best puzzles you might expect on the farm.
Farm Word Games for All Ages
From animal noises to what young animals are called, the word finds in this fun book are going to have you and your friends circling words like crazy. Grab a glass of ice tea, take a seat under the big oak tree and enjoy these fun farm puzzles!
On Puzzles to Play you will find hundreds of free printable puzzles ready to print, as well as free PDF puzzle books that are free to download. Perfect for children and adults! If you love puzzles or are looking for free printable activity sheets check out over 500 puzzles to play. No strings! Get your free printable puzzles and free word games for hours of fun!