Hooray! The NEW National Puzzle Day Jigsaw has been announced and coming for 2024! After much thought, scouring plenty of puzzle pieces and play, we've decided on our Puzzle Pup! Ready for National Puzzle Day on January 29th! Available NOW!!!
Celebrate with the National Puzzle Day Jigsaw Puzzle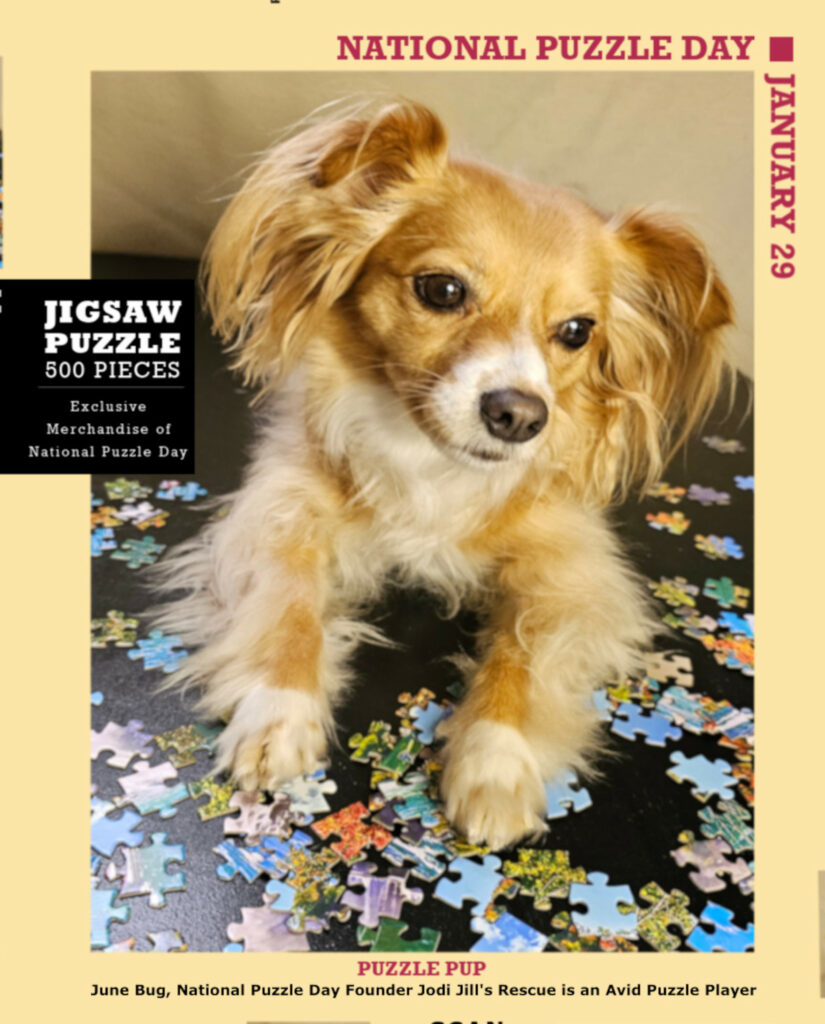 Puzzle players get ready for 500 Pieces of fun with the new National Puzzle Day Jigsaw!!
Calling all puzzle enthusiasts! Get ready to celebrate National Puzzle Day in style with our brand-new jigsaw puzzle. With 500 pieces and a real photograph of the adorable "puzzle pup," it's a challenge that is fun for all ages.
Not only is our puzzle the official puzzle for National Puzzle Day, but it also captures the essence of the holiday perfectly. The high-quality pieces fit together seamlessly, ensuring a smooth and satisfying puzzle-solving experience. And with the vibrant colors and intricate details of the real photograph, you'll be captivated from the moment you open the box.
What's Unique About This Jigsaw Puzzle?
Official Jigsaw Puzzle of National Puzzle Day!
Puzzle Pup is real! And she LOVES playing Jigsaw.
500 Pieces
Size 18″ x 24″
Made in America!
Purchase Your Copy Today! Celebrate with US on this Special Day!