Get your pencils for the Disney World word search printable puzzles. The free word games are your first step to saying hello Mickey Mouse before you get to the Happiest Place on Earth! If you love Mickey's pals and want to spend time with the family, a trip to Orlando to see one of the parks is probably on your summer list to do.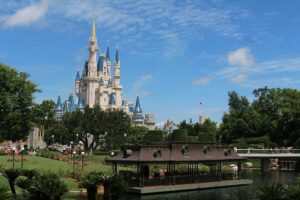 It doesn't matter if you are going to Epcot, the Magic Kingdom, Animal Kingdom or Hollywood Studios, all the of the parks will offer you some excitement. If you can keep your eyes open, you've got to stay later for the fireworks too! Of course that depends on how hard you play during the day.
Before you head to Florida, you might want to have some excitement about your trip. That's why we just love these epic Disney World Word Search printable puzzles. Fresh and just what the mouse ordered, The trip is special and so is the idea of getting ready! We've carefully picked these puzzles for your gaming pleasure (and we hope your trip is absolutely the best ever!
10 Epic Disney World Word Search Printable PDFs:
In Conclusion
The Disney World word search printable puzzles are perfect for families and friends heading to the parks. Yes, you can find all sorts of information about Disney on their sites too. The printable PFDs are free and can be accessed without an email address. Whether you play at home, on the plane or Orlando or even waiting in line at your favorite ride. It's a wonderful way to explore the best that the attractions and theme park has to offer. Plus, it's free!