Hobbies Word Search Puzzle Book
FREE Collection of Puzzles to Play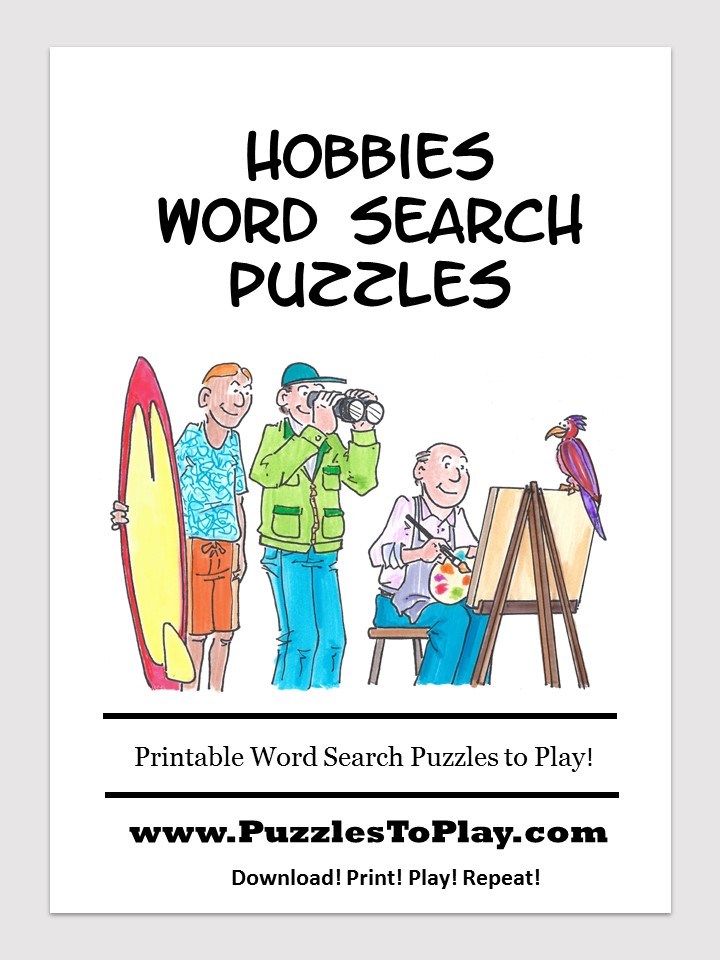 Humans have some cool hobbies.  We love exploring our planet, the community and even ways to live to better understand us and our skills. There are so many hobbies that it's impossible to name them all. Which is why we are delighted to share this free download puzzle book. 
Hobbies Word Search Book
So what is your hobby? It is doing somthing you find interesting and want to explore? Or is it more about a challenge you want to accept every time you try? The best thing about a hobby is you can have more than one interest, continue to learn more as you go and find other people who are appreciative of your hobby too. Coming together to discuss and pursue ideas, a hobby can be a great way to meet new friends too!
On Puzzles to Play you will find hundreds of free printable puzzles ready to print, as well as free PDF puzzle books that are free to download. Perfect for children and adults! If you love puzzles or are looking for free printable activity sheets check out over 500 puzzles to play. No strings! Get your free printable puzzles and free word games for hours of fun!