Games to Play Word Search Puzzle Book
FREE Collection of Puzzles to Play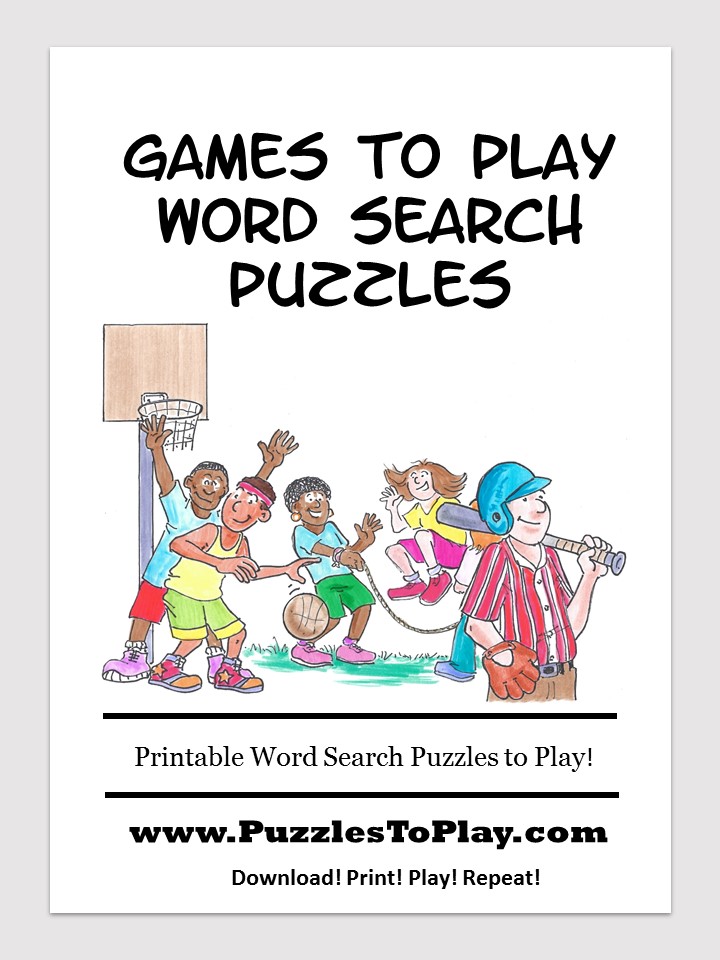 What do you want to play today? Humans have thousands of things we can play. If you are ever feeling bored, loney or just want to develop a new skill, the chance to play something new is everywhere. 
Games to Play Book
The best thing about games is that there is a game for everyone. For some people their strength is a physical attribution and for others they enjoy using their brain. And for the rest of the humans, well they try new things and learn more about themselves than ever before. 
On Puzzles to Play you will find hundreds of free printable puzzles ready to print, as well as free PDF puzzle books that are free to download. Perfect for children and adults! If you love puzzles or are looking for free printable activity sheets check out over 500 puzzles to play. No strings! Get your free printable puzzles and free word games for hours of fun!