Weird Occupations Word Search Puzzle Book
FREE Collection of Puzzles to Play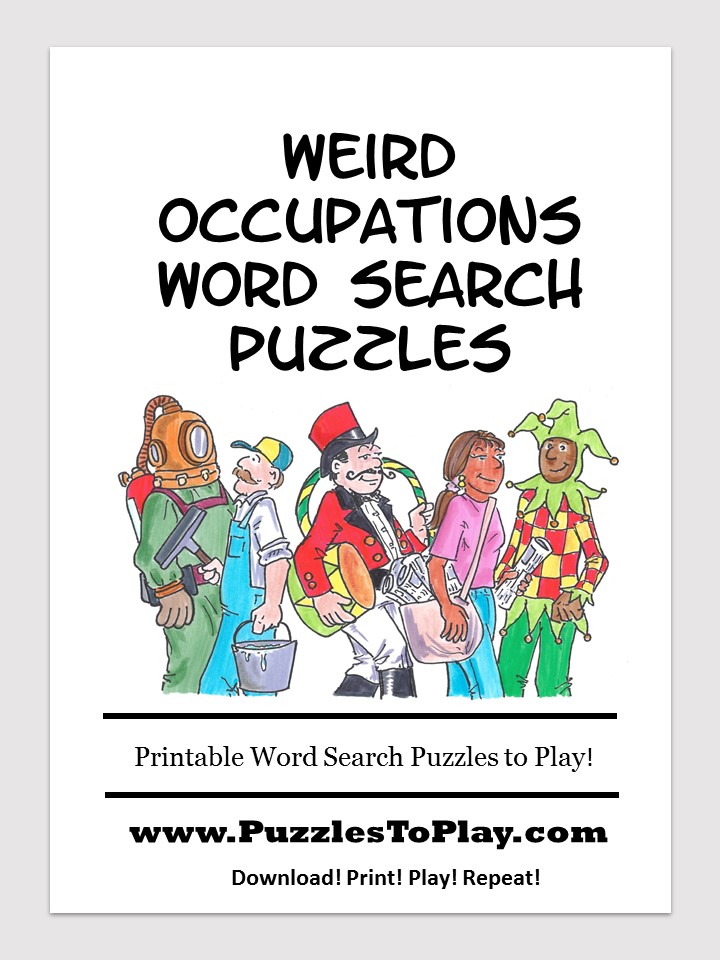 Have you ever considered that everyone is not a butcher, a baker or a candlestick maker? The classic tail highlighting a few occupations of years past would have to be extremely updated to make the best of today's world of jobs. The weird occupations word search puzzle book is a free download of word finds that will have you thinking about jobs done every day, except these aren't always highlighted.
Weird Occupations Word Search Book
Ever thought about walking into school and announcing on career day you are going to be a lion tamer? Or maybe a professional window washer? Or what about working at a theme park pushing one button for the rest of your adult life? Yep, the odd jobs in our world are rather interesting and all are available for you to do (all you need is the desire to try.)
On Puzzles to Play you will find hundreds of free printable puzzles ready to print, as well as free PDF puzzle books that are free to download. Perfect for children and adults! If you love puzzles or are looking for free printable activity sheets check out over 500 puzzles to play. No strings! Get your free printable puzzles and free word games for hours of fun!