Animals Word Search Puzzle Book
FREE Collection of Puzzles to Play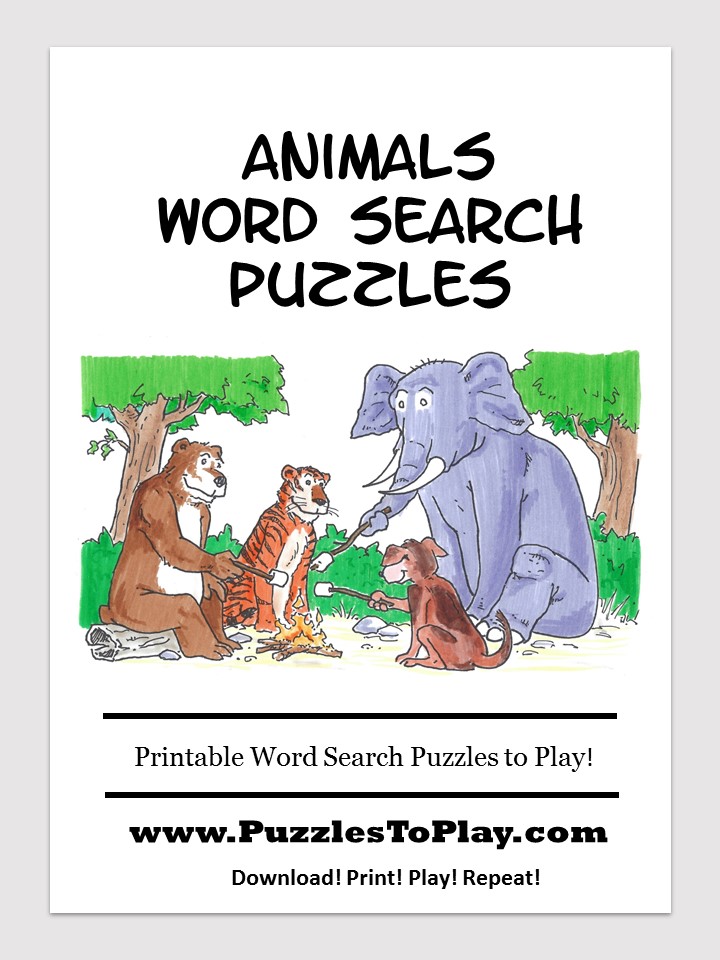 Tiger! Dog! Cat! Polar Bear! What do all these animals have in common? The animals word search puzzle book is the free download where you can enjoy printable puzzles about these anmals and others. Of course, that's not all, you might want to be checking out our pandas puzzle too!
Animals Word Search
Sometimes I wonder if unicorns could be considered animals? Well, don't tell me if they aren't as we've put in a very cool unicorn word find in this puzzle book and we're thinking it's a cute animal too! What is your favorite animal? With so many to choose from, you might want to pick a few!!
On Puzzles to Play you will find hundreds of free printable puzzles ready to print, as well as free PDF puzzle books that are free to download. Perfect for children and adults! If you love puzzles or are looking for free printable activity sheets check out over 500 puzzles to play. No strings! Get your free printable puzzles and free word games for hours of fun!