Birthday Word Search Puzzle Book
FREE Collection of Puzzles to Play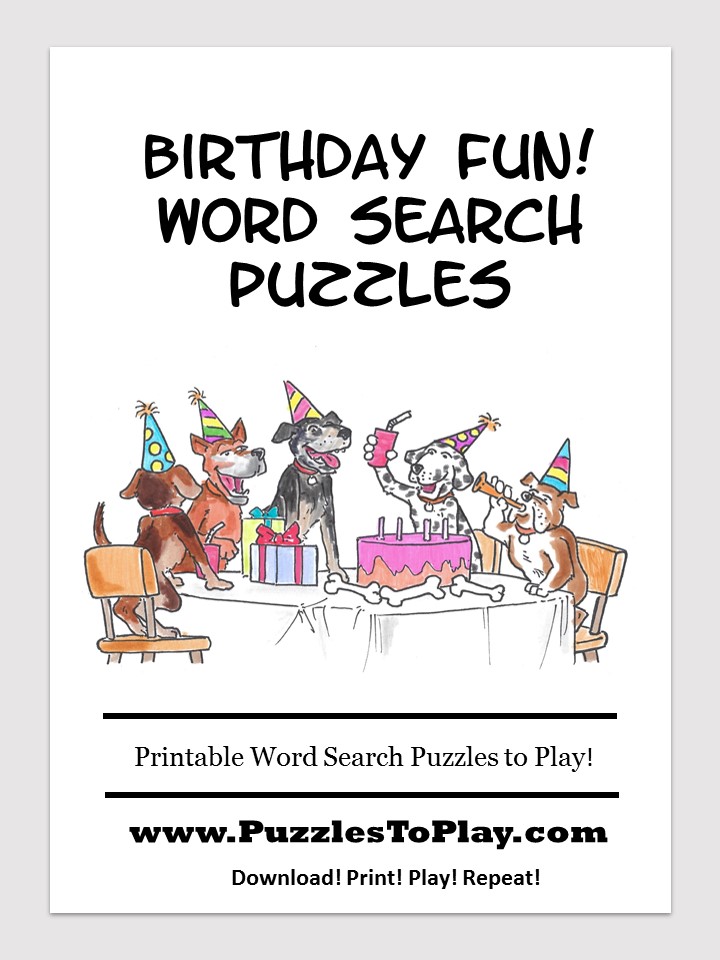 Happy, happy birthday to you! This special collection of word finds will have you humming that wonderful tune celebrating your big day. Doesn't matter if you are opening a ton of gifts, sharing the day with friends or deciding to keep it a low key event, this is a special day for you! This free download puzzle book will have you thinking about the ways to party! 
Birthday Word Search Book
Depending on how you decide to celebrate, you might find this puzzle book quite fascinating. We've included a few puzzles on things you can do with friends on your special day and there is that special someone who might show up to make you laugh! No matter how far away is your special day, let us be the first to say Happy Birthday!!
On Puzzles to Play you will find hundreds of free printable puzzles ready to print, as well as free PDF puzzle books that are free to download. Perfect for children and adults! If you love puzzles or are looking for free printable activity sheets check out over 500 puzzles to play. No strings! Get your free printable puzzles and free word games for hours of fun!