Free Fall Harvest Word Search Puzzle Book
Hooray! It's fall today! The best of the season can be found with puzzles in the free fall harvest word search puzzle book. With 14 puzzles to enjoy, the free word searches can be downloaded, printed and played immediately.
Fun is Fun
Fall and harvest time are some of the most exciting times of the year for kids. Kids love watching leaves change color and seeing the first signs of fall. It's also a great time to start school, which can be exciting for kids who are excited to start new things. Kids will love going out to help their parents with chores like gathering apples, cutting down trees, or feeding animals. Kids might also get a chance to pick out an apple pie or other treats they like. Finding the perfect orange pumpkins is another favorite activity during these months.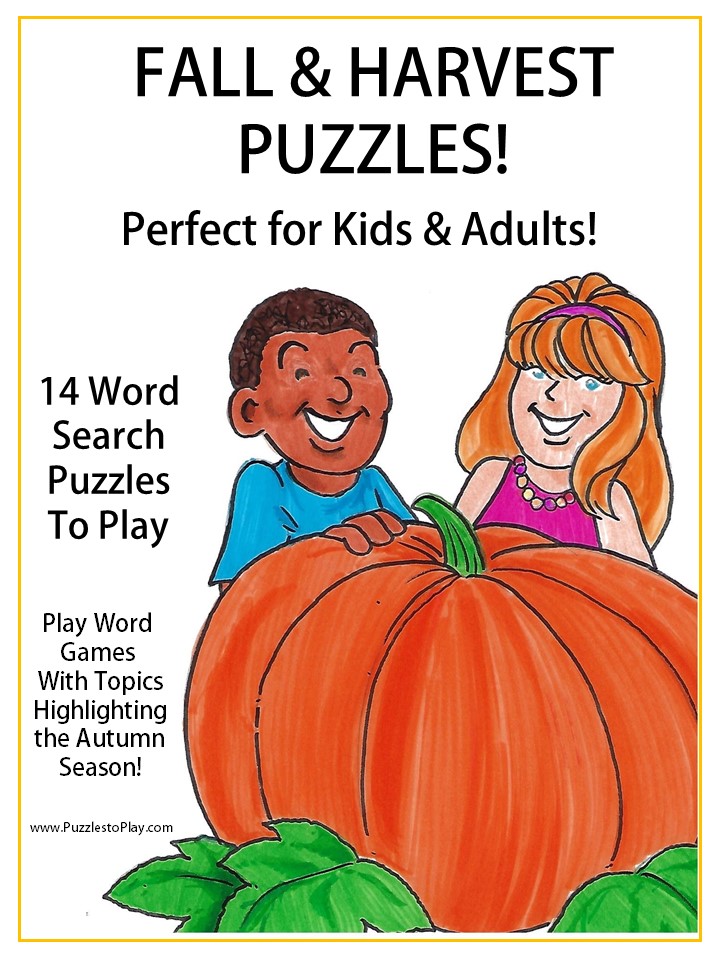 Harvesting time is usually in October and November, but can happen at any time depending on when the crops are ready. If you want to take advantage of this special time, try bringing a picnic basket so your child can enjoy everything from hot dogs to roasted marshmallow on a stick. From September to early December is the time that most people call Fall harvest. It's time to take advantage of the Fall harvest word search.
Harvest Word Search Puzzles for Kids are ALL Seasonal
There are so many activities or games to keep kids busy, but if you're feeling a little bit like you're running on empty and need some inspiration, try these harvest word search puzzles. Kids can play them at home, in the car, or even at school as an activity to teach them about the season. They're also an easy way to encourage creativity and problem-solving skills as kids work to find the hidden words. It's also great for developing logical thinking skills, pattern recognition, and mental flexibility.
More Halloween or Thanksgiving Word Search puzzle books? We have that too
Thanksgiving is a holiday that most families enjoy together. It's a chance to spend some quality time with your loved ones and to get ready for the long weekend ahead. It's also a good time to work on your vocabulary. Kids love word searches, and if you can combine them with Thanksgiving activities, you can download our Thanksgiving Word Search Puzzle Book as a special family tradition. Of course it's free (and compliments this fun book too!)
If Halloween word search puzzles are your focus, we have a free Halloween Word Search puzzle book too. It features the fun of the Halloween season including all the best of Halloween costumes, trick-or-treating and even carving pumpkins! It's free and loaded with fun to play puzzles to download!