Your House Word Search Puzzle Book
FREE Collection of Puzzles to Play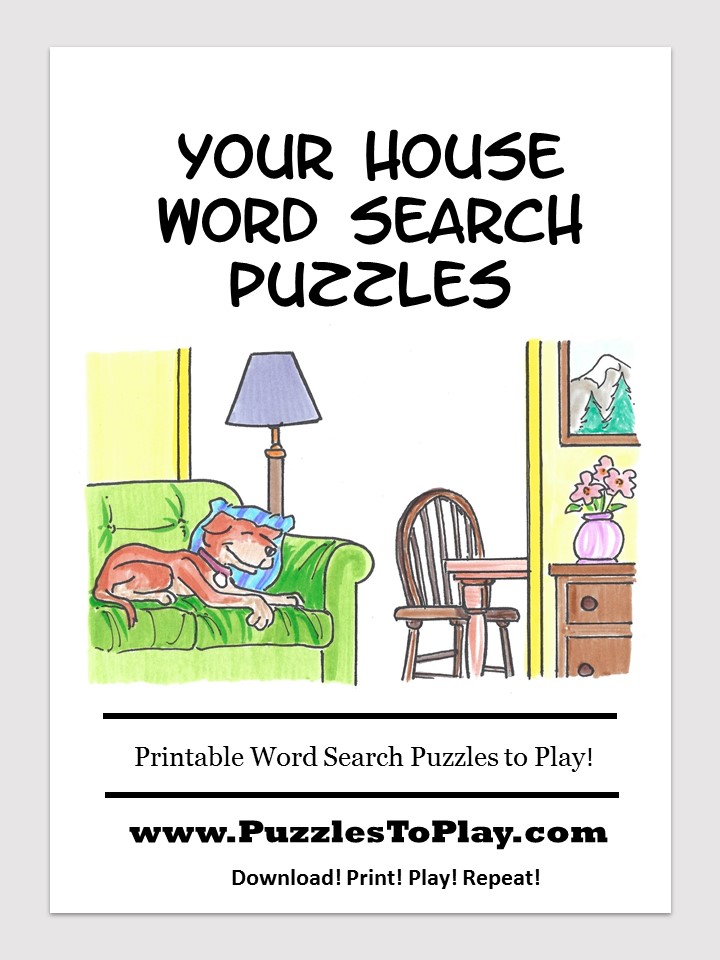 The In Your House word search collection will have you loving your home. This free download puzzle book really does make you think about your home in a whole new way. Have you ever considered how many rooms you have in your home? Some people have more than 20 (or more if you include the closets).
Your House Word Search Book
The thing we love about our home is that it's where we are safe. All of our stuff is ready to use, from the food in the fridge to the bikes in the garage. It's the best place to be! Who doesn't want their own room and a special place where our doggie and cat can wait for us to get home as they will be ready to play! 
On Puzzles to Play you will find hundreds of free printable puzzles ready to print, as well as free PDF puzzle books that are free to download. Perfect for children and adults! If you love puzzles or are looking for free printable activity sheets check out over 500 puzzles to play. No strings! Get your free printable puzzles and free word games for hours of fun!