City & Town Word Search Puzzle Book
FREE Collection of Puzzles to Play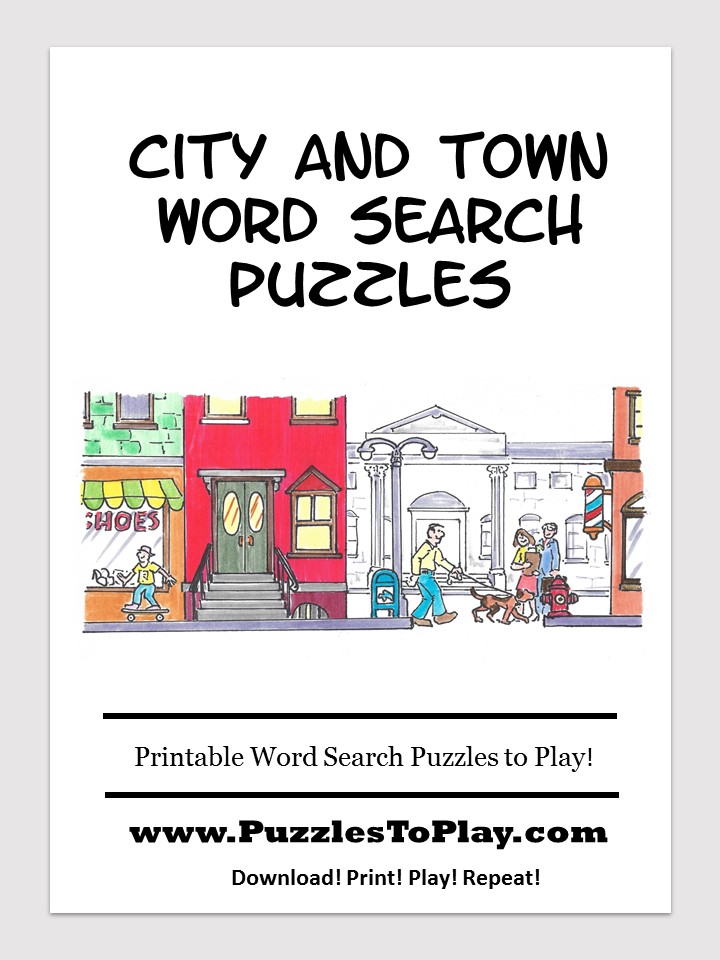 What is in your hometown? The City and Town word search free puzzle book  is a fun way to explore your town (and others.) The center of any community has similar stores and places humans frequent. That's why we think this puzzle book is so much fun! You could live in Idaho or Florida and still have the many of the places shared in this puzzle collection.
Town Word Search Puzzle Book
One of our favorite word finds is the book store puzzle. Here you can find a look at the one place where the shelves are full of stories from near and far. Typically, you can find a hot cup of coffee or tea to sip too. Knowledge is power and this powerhouse is found in almost every town and city around the world!
On Puzzles to Play you will find hundreds of free printable puzzles ready to print, as well as free PDF puzzle books that are free to download. Perfect for children and adults! If you love puzzles or are looking for free printable activity sheets check out over 500 puzzles to play. No strings! Get your free printable puzzles and free word games for hours of fun!