Junk Food Word Search Puzzle Book
FREE Collection of Puzzles to Play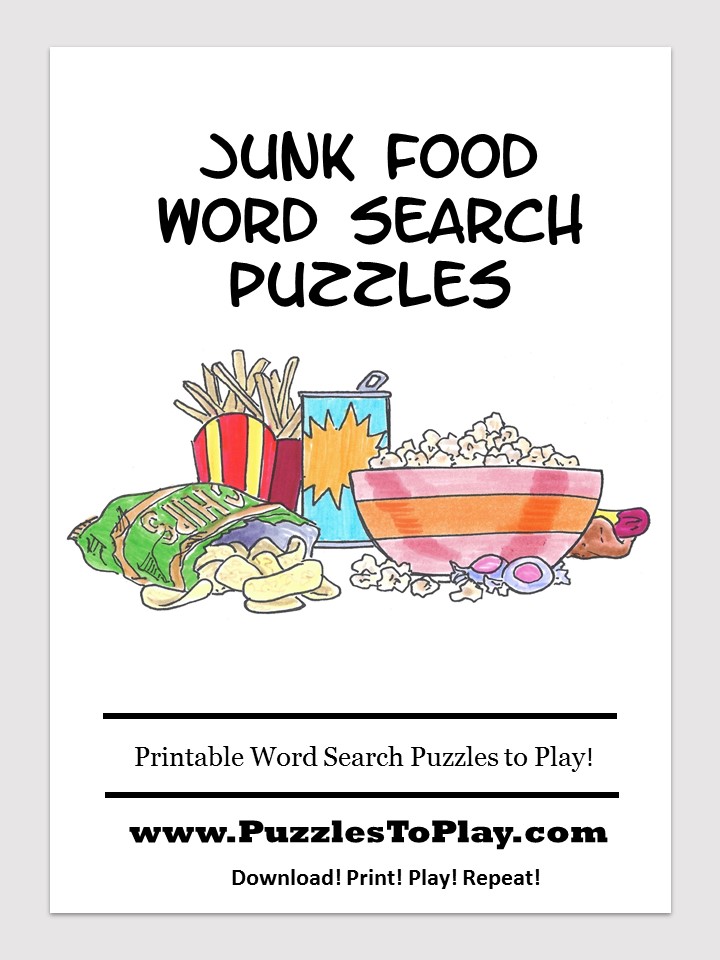 If you look on my shelf at the house, there is a bag of potato chips. Just one bag, I swear! The Junk food word search free download puzzle book is full of interesting junk food option. We must warn you though – eating healthy is extremely important so don't eat all these types of food all the time. moderation – with a heavy handed scoop of vegetables – is the best choice. 
Junk Food Word Search Book
Cotton candy, cake and nachos are a few of the many word finds in this collection. We know you probably want a piece of cake (we do too) but it's important to recognize a smaller slice tastes just as yummy as a big one (and that does mean you have more for later too.) Check out this fun collection and have fun with your pencil. He probably has a sweet tooth too!
On Puzzles to Play you will find hundreds of free printable puzzles ready to print, as well as free PDF puzzle books that are free to download. Perfect for children and adults! If you love puzzles or are looking for free printable activity sheets check out over 500 puzzles to play. No strings! Get your free printable puzzles and free word games for hours of fun!