Refrigerator Word Search Puzzle Book
FREE Collection of Puzzles to Play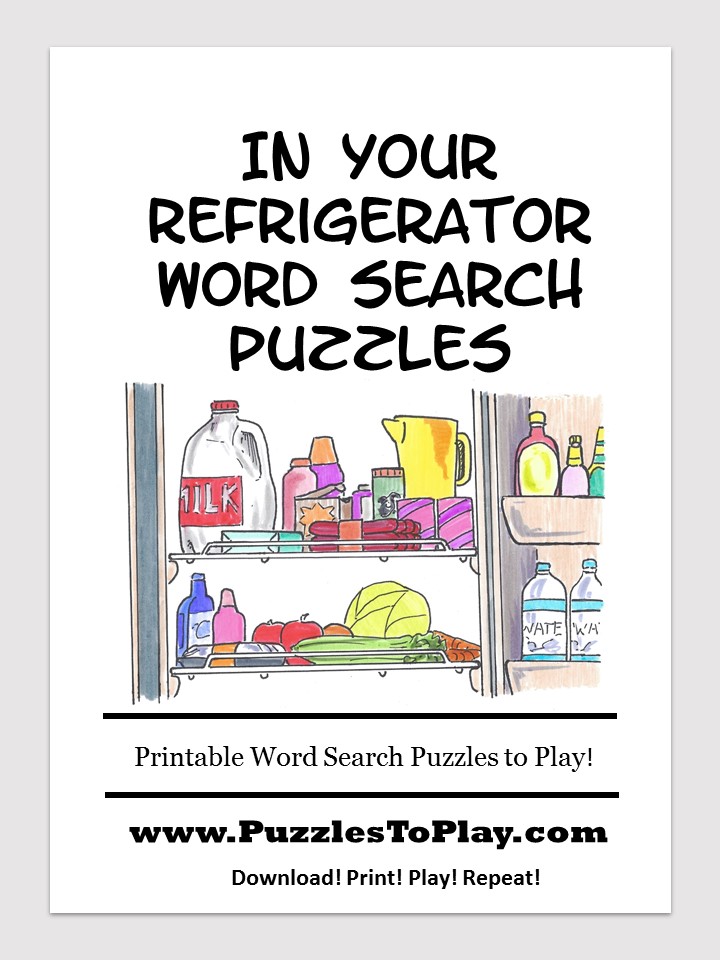 Where are the eggs? The juice? Or the mlk? In your refrigerator of course! The refrigerator word search puzzles highlight a number of items in the fridge, just waiting to be eaten. The free download printable puzzle book is a fun and different type of word find collection. There are a number of puzzles on items you will find being chilled in your cooler.
Refrigerator Word Search
Call us crazy, but all the essential items for a perfect salad are in your crisper drawer. And the condiments necessary for the perfect hamburger can be found in the racks on the door. All of which are keeping cool and waiting to be used whenever you are ready. So what is in your refrigerator?
On Puzzles to Play you will find hundreds of free printable puzzles ready to print, as well as free PDF puzzle books that are free to download. Perfect for children and adults! If you love puzzles or are looking for free printable activity sheets check out over 500 puzzles to play. No strings! Get your free printable puzzles and free word games for hours of fun!