Water Word Search Puzzle Book
FREE Collection of Puzzles to Play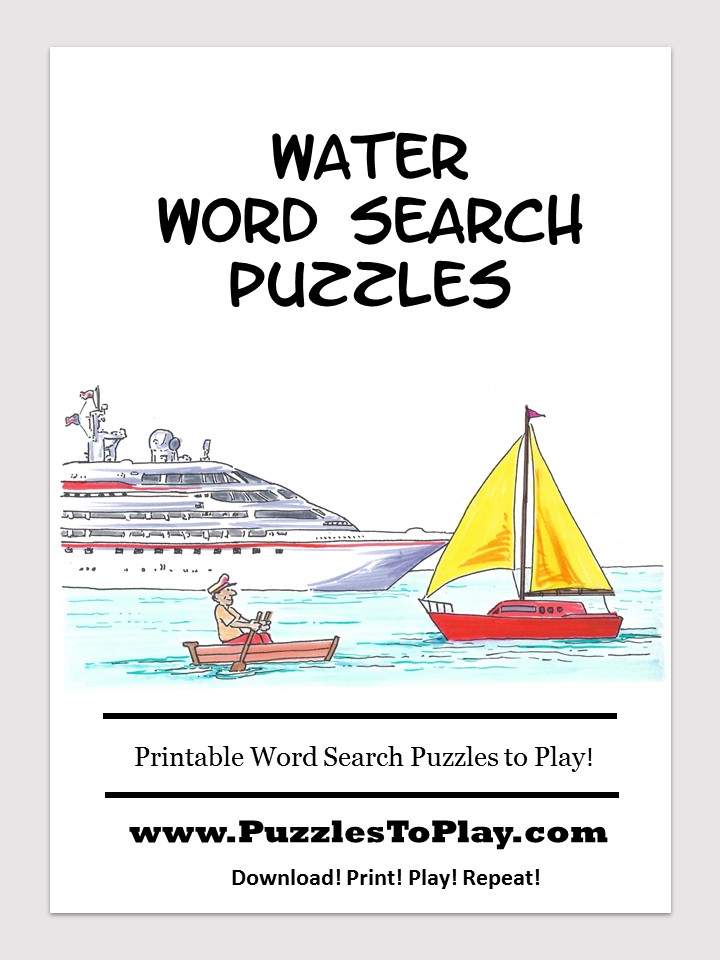 Water word search puzzles! If you love this element found on 2/3 of earth's surface, you definitely will love all the water word search puzzles in this free download. The puzzle book covers water from top to bottom and all the waves in-between. This is a fun look at the water and we've included a fast water word find too.
Water Word Search Book
Hey, what is that in the distance? It that a whale? Or a lifeguard? Well, either way we have word games in this printable puzzle book that will have you circling words for both water fun subjects. I think my favorite puzzle of this book is the water park where you can slip, slide and enjoy the water fun with friends and family! Enjoy the water word finds!
On Puzzles to Play you will find hundreds of free printable puzzles ready to print, as well as free PDF puzzle books that are free to download. Perfect for children and adults! If you love puzzles or are looking for free printable activity sheets check out over 500 puzzles to play. No strings! Get your free printable puzzles and free word games for hours of fun!