Breakfast Word Search Puzzle Book
FREE Collection of Puzzles to Play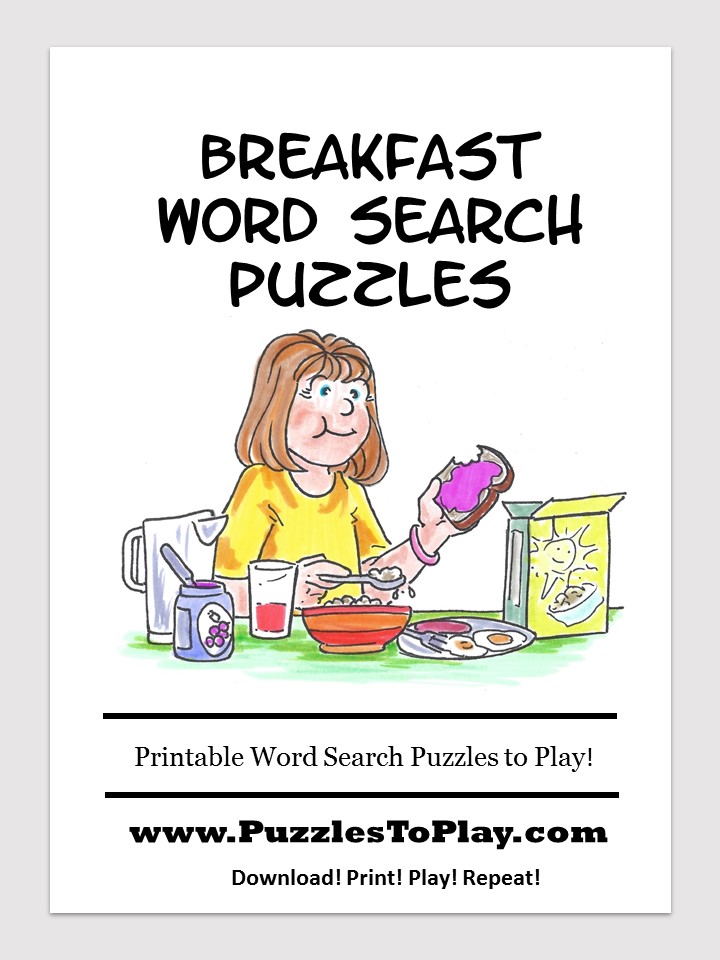 Hungry? The Breakfast word search puzzle book will have you thinking about the food you eat in the morning once you get up. The perfect way to get ready for the day, a healthy breakfast will have you ready for work, school or even running errands. It's how your body gets enough energy to get things done successfully!
Breakfast Word Search Book
Have you thought about what your favorite breakfast foods are? Humans love routines and breakfast is one time during the day people want to eat what they enjoy. Some prefer a bowl of cereal and a glass of juice. Another popular meal is bacon and eggs. Others want something fast as they head out the door and don't put much effort into their breakfast foods. The breakfast word search free download are a bunch of fun puzzles that will make you hungry for breakfast (but you can eat it anytime during the day.)
On Puzzles to Play you will find hundreds of free printable puzzles ready to print, as well as free PDF puzzle books that are free to download. Perfect for children and adults! If you love puzzles or are looking for free printable activity sheets check out over 500 puzzles to play. No strings! Get your free printable puzzles and free word games for hours of fun!