Back to School Word Search Puzzle Book
FREE Collection of Puzzles to Play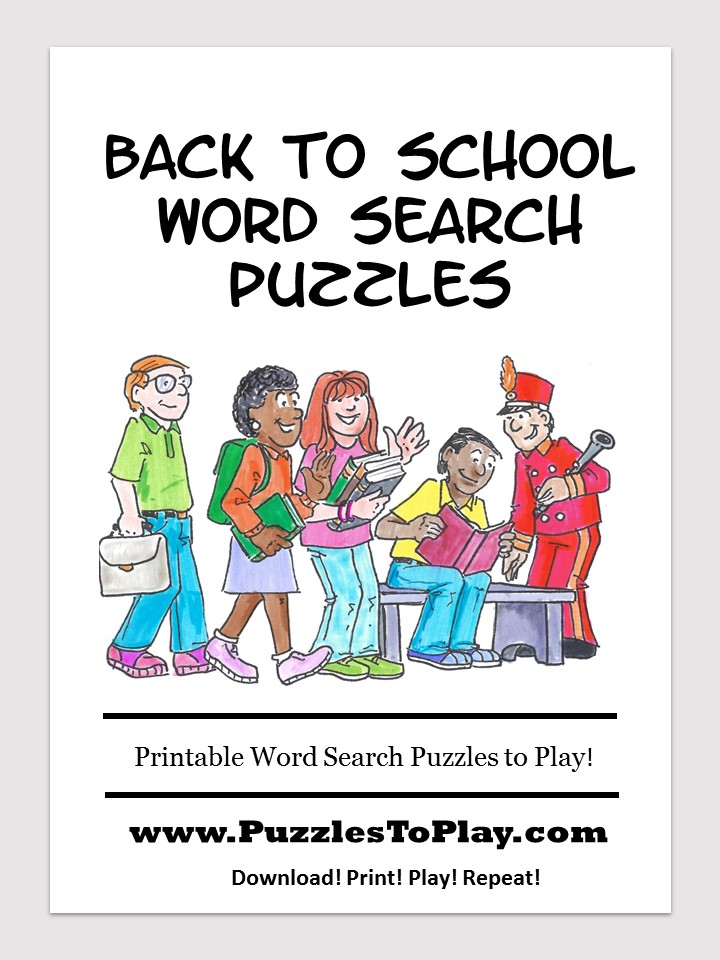 The Back to School word search puzzle book is going to make you want to learn! Well, at least you're going to be excited about heading back to class and seeing your friends. This fun word find free download is a fun way to explore the different ways of learning. Who knew it could be so much fun!
Back to School Word Search Book
As with all of our puzzle collections, expect to be surprised. One of our favorite puzzles in this packet is our library puzzle. It's one of those places that you can explore and learn about anything you choose. Even if it just for fun!
On Puzzles to Play you will find hundreds of free printable puzzles ready to print, as well as free PDF puzzle books that are free to download. Perfect for children and adults! If you love puzzles or are looking for free printable activity sheets check out over 500 puzzles to play. No strings! Get your free printable puzzles and free word games for hours of fun!