Road Trip Word Search Puzzle Book
FREE Collection of Puzzles to Play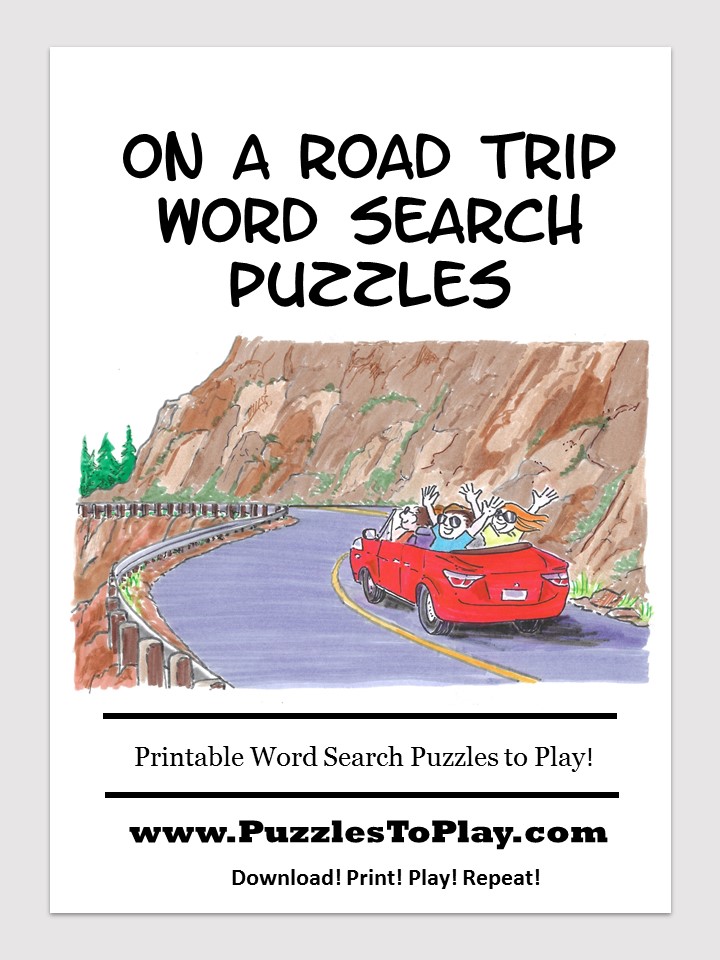 Need a vacation? Perhaps just a few hours away from the daily grind of life? The Road Trip word search puzzles will offer you a chance to get away without even a set of keys. We've put together some of our favorite word finds in this free download puzzle collection to share with you!
Road Trip Word Search Book
A road trip typically is a great way to relax as you get a view of different scenery. Sometimes you take the road to a close destination (anyone want to meet at the theme park?) and other times you just drive along enjoy the big outdoors. Everyone needs a break now and then, so if you are too busy or really don't want to travel far, a road trip is the perfect opportunity for you! Grab a map and go! Check out the puzzles in this collection to get excited about your next adventure in the car!
On Puzzles to Play you will find hundreds of free printable puzzles ready to print, as well as free PDF puzzle books that are free to download. Perfect for children and adults! If you love puzzles or are looking for free printable activity sheets check out over 500 puzzles to play. No strings! Get your free printable puzzles and free word games for hours of fun!