Clothing Word Search Puzzle Book
FREE Collection of Puzzles to Play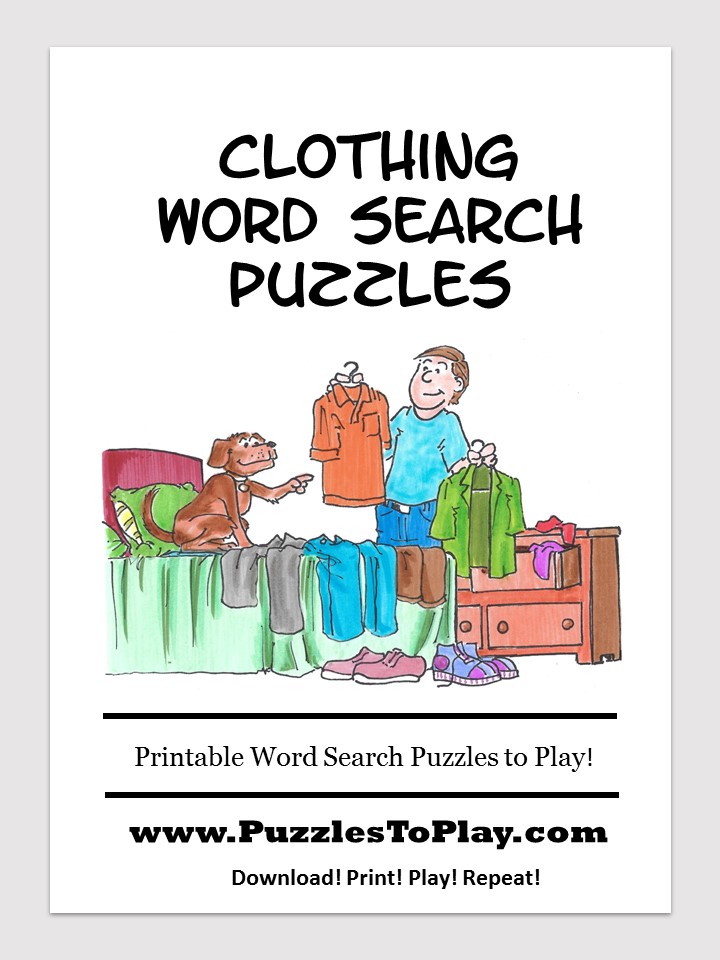 What are you wearing? If you said clothing, then this collection of free download word search puzzles is perfect for you! You won't find your typical clothing puzzles here as this collection is, well, a little different. Have you thought about how our clothes are all different? Depending on where we live, our personal preferences and even how we grow up, the clothes we wear are a personal reflection of who we are as a human. Isn't that neat?
Clothing Word Search Book
From the aprons you wear to taking care of that special sweater, we've included some fun (and almost wacky) word finds to play. Yes, your amusement is our first priority so you're not going to find simple in this puzzle book. Instead you will be embarking on a delightful pencil journey about fashion and clothing.
On Puzzles to Play you will find hundreds of free printable puzzles ready to print, as well as free PDF puzzle books that are free to download. Perfect for children and adults! If you love puzzles or are looking for free printable activity sheets check out over 500 puzzles to play. No strings! Get your free printable puzzles and free word games for hours of fun!