Yuck! Word Search Puzzle Book
FREE Collection of Puzzles to Play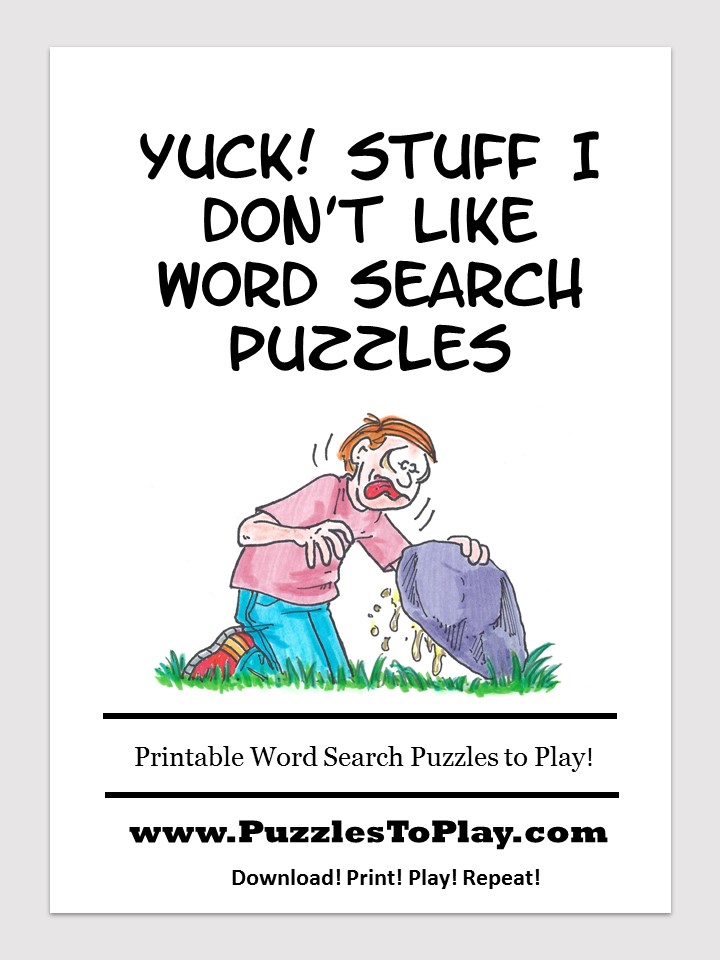 Yuck Word Search Puzzles! I don't like this. Nor do I like that! Sounds like you might be a picky eater? Or a picky person? Nah, everyone doesn't appreciate at least a few things, that's what makes us unique and different! The Yuck Word Search I don't like word search puzzle collection is a free download of a few themed puzzles you might not like. No, you will like the word search puzzles, but maybe not the topics.
Yuck Word Search Puzzle Book
So what yucky stuff do we have in store for you? What about a word find all about zucchini? Yeah, we'd all rather play a puzzle than eat that vegetable (don't tell your parents though!) We have another great puzzle about doing your chores (can we hear you scream: Yuck! Yuck!). OK, if that wasn't enough we have many more so check out this fun collection of printable puzzles!
On Puzzles to Play you will find hundreds of free printable puzzles ready to print, as well as free PDF puzzle books that are free to download. Perfect for children and adults! If you love puzzles or are looking for free printable activity sheets check out over 500 puzzles to play. No strings! Get your free printable puzzles and free word games for hours of fun!