Learn Something New
Word Search Puzzle Book
FREE Collection of Puzzles to Play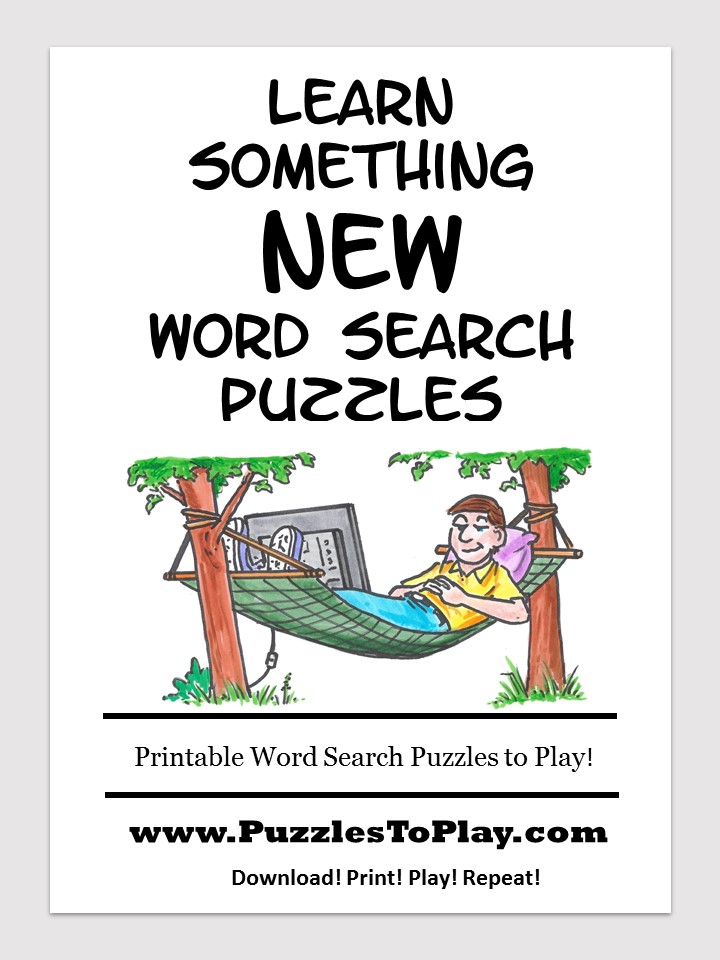 Are your brain cells ready to explode? The Learn Something New word search free puzzle collection might have your brain warming up as it gathers new information. So how can learning be fun? Well, you've got to check out these very C-O-O-L word find games.
Free Download Puzzle Book
Still on the fence about learning things? Well, this isn't boring stuff. For example how about all those interesting symbols on a flag? Do you know all the different emblems? Or can you make all the sounds an audience watching live TV makes? Didn't think so! After playing our fun collection of free download puzzles, you will be a whiz at these interesting topics as well as a few others!
On Puzzles to Play you will find hundreds of free printable puzzles ready to print, as well as free PDF puzzle books that are free to download. Perfect for children and adults! If you love puzzles or are looking for free printable activity sheets check out over 500 puzzles to play. No strings! Get your free printable puzzles and free word games for hours of fun!