12 Fun Civics and Social Studies
Word Search Puzzle Book
FREE Collection of Puzzles to Play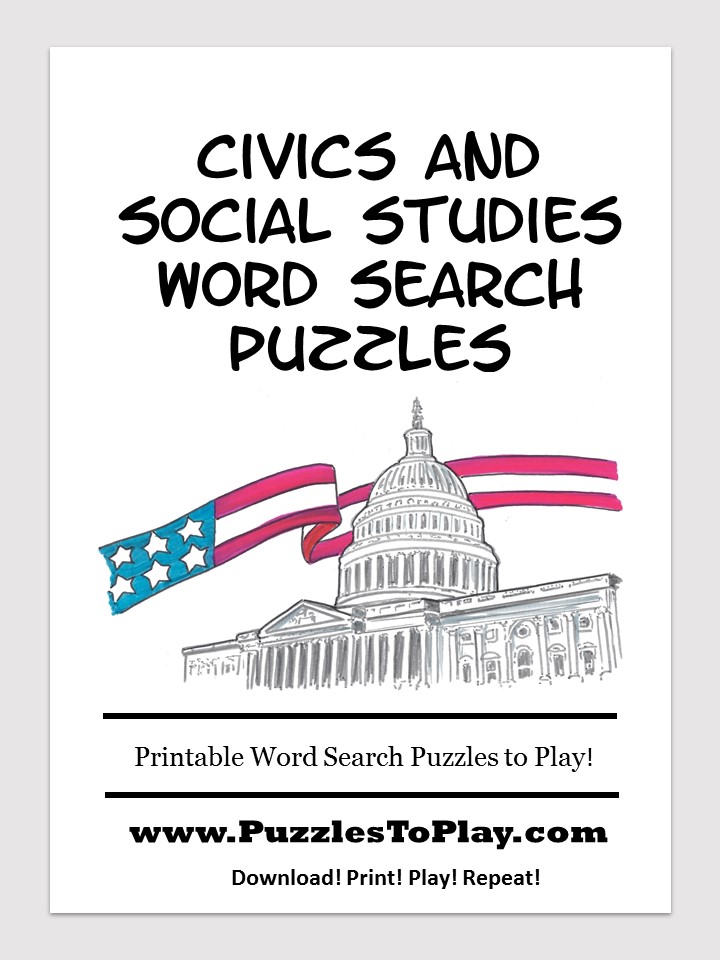 The civics and social studies word search puzzle free book will having you thinking about responsibilities we have as humans. From voting to recycling and everything in-between how we act influences and reflects on our communities. 
Fun Social Study Word Search Puzzles
The word finds in this packet are a fun look at the workings of important things in our community (and beyond). It's important to know how the United States Government works and how to get actively involved to help others (as well as yourself). We might sound a little too serious about the theme, but the word search games are definitely fun! Enjoy!!! 
On Puzzles to Play you will find hundreds of free printable puzzles ready to print, as well as free PDF puzzle books that are free to download. Perfect for children and adults! If you love puzzles or are looking for free printable activity sheets check out over 500 puzzles to play. No strings! Get your free printable puzzles and free word games for hours of fun!