Really Weird Word Search Puzzle Book
Volume TWO
Free Book of Puzzles to Play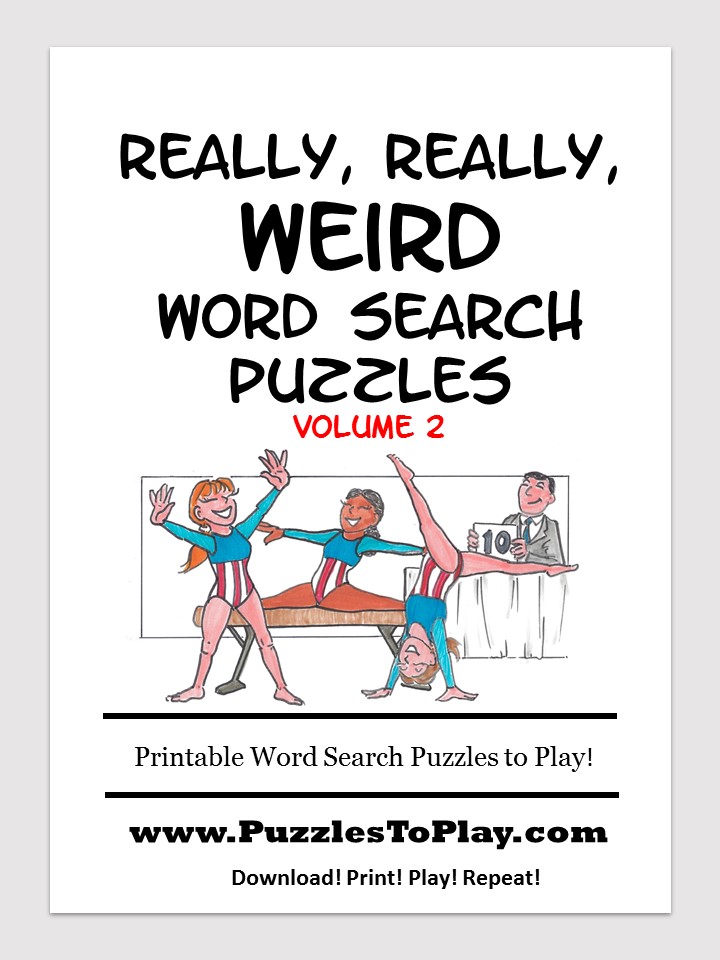 Weird! Odd! Bizarre! Just crazy dude! The Really, Really Weird word search puzzles is a collection of puzzles about odd things. The puzzles are V-E-R-Y cool mind you, it's the topics that are a little bit whack! And why not be crazy? Just how many puzzles about colors can you do before demanding something new?
Free Book to Download
The weird in this free book is going to have you thinking. From Pushing the Button to Aprons. From Clown College (yes, that's a thing) to your TV Remote, don't tell us we didn't warn you about the brain cells you will be burning on this free download word circle book!
On Puzzles to Play you will find this free book and free printable puzzles ready to print, as well as free PDF puzzle books that are free to download. Perfect for children and adults! If you love puzzles or are looking for free printable activity sheets check out over 500 puzzles to play. No strings! Get your free printable puzzles and free word games for hours of fun!