Vacation Word Search Puzzle Book
FREE Collection of Puzzles to Play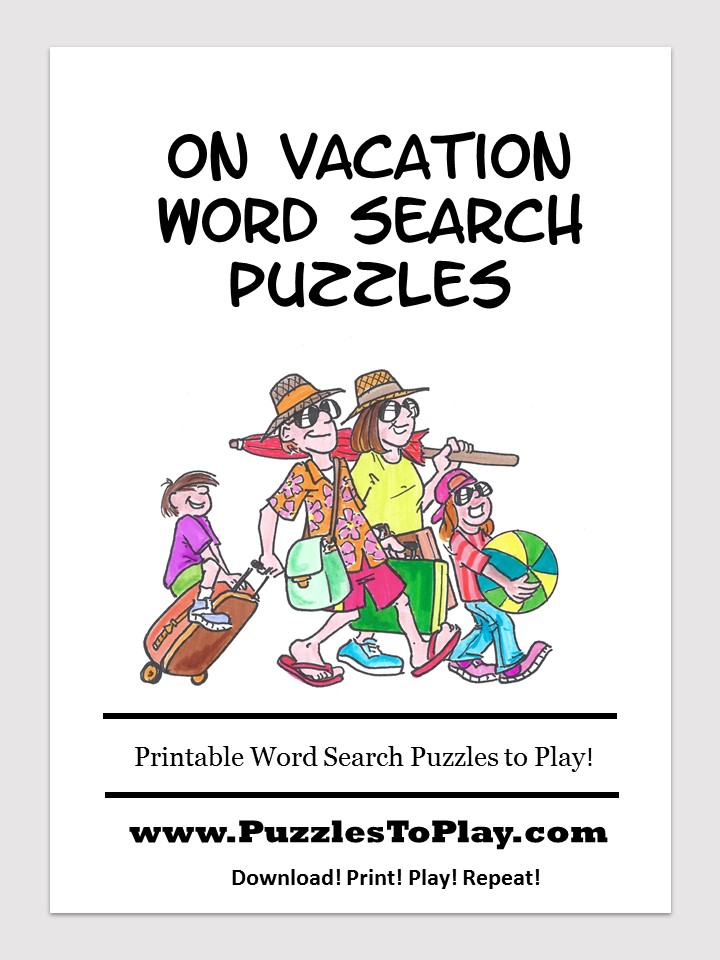 Bye! Have fun on your trip! Relax! Play! And have fun! The one vacation word search puzzles will have you thinking about places you'd like to go and explore. Our world is a huge place with so many things to see and do!
Vacation Word Search Fun
We need to remind you that the Vacation word search puzzle collection isn't just about the destination, it's about the journey too. We've offered up a puzzle to pack for a vacation, using an airport and even checking out a family destination like an amusement park or a day at the water park!
On Puzzles to Play you will find hundreds of free printable puzzles ready to print, as well as free PDF puzzle books that are free to download. Perfect for children and adults! If you love puzzles or are looking for free printable activity sheets check out over 500 puzzles to play. No strings! Get your free printable puzzles and free word games for hours of fun!