Your Body Word Search Puzzle Book
FREE Collection of Puzzles to Play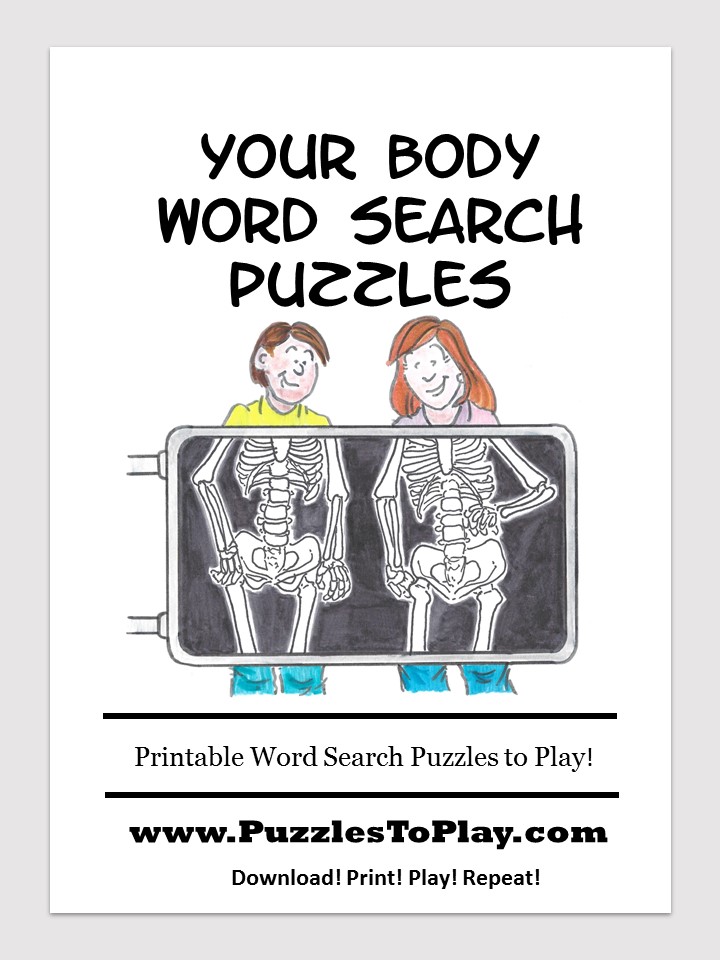 The Your Body Word Search Puzzles cover everything! Legs! Arms! Feet! And the rest of the 206 bones that make up a body! Wow! Humans are delightfully complex! In the Your Body Word Search Puzzle collection we honor all of those wonderful bones. Think about it, every single bone people use is important!
Your Body Word Search Puzzles to Circle
We move our hands to wave and kick a ball with our feet. Sometimes we don't even think about it! Which is pretty amazing. Add all the muscles, skin, tissue, hair and even eyeballs to make a body that is comparable to an amazing machine. Unique to each of us our bodies are important to take care of so we keep healthy.
On Puzzles to Play you will find hundreds of free printable puzzles ready to print, as well as free PDF puzzle books that are free to download. Perfect for children and adults! If you love puzzles or are looking for free printable activity sheets check out over 500 puzzles to play. No strings! Get your free printable puzzles and free word games for hours of fun!