Vegetables Word Search Puzzle Book
FREE Collection of Puzzles to Play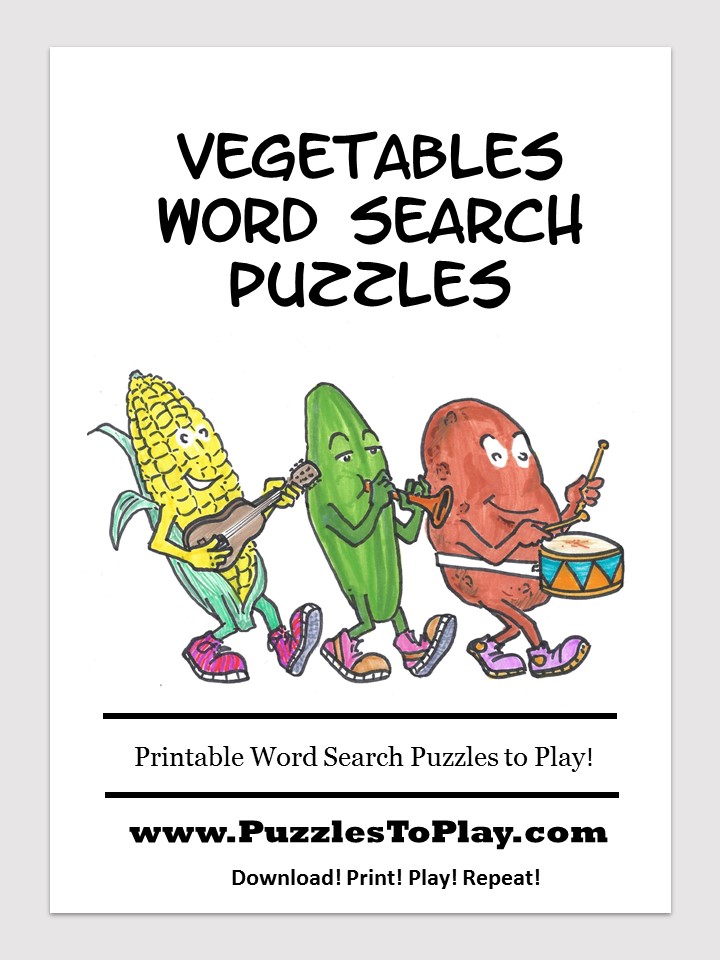 Corn! Potatoes! Mushrooms! The Vegetable Word search puzzle collection is a fun look at food we eat almost everyday. Vegetables are perfect for a salad and even a side dish. With so many available, you could eat vegetables every day for the rest of your life and still not have tasted every variety. 
Yummy Vegetable Word Search Puzzles
So what is your favorite vegetable? Do you like vegetables that are big (like cabbage) or small (like radishes)? Are vegetables grown above ground more interesting to you then those that we need to pull out of the dirt to eat? There are so many interesting tidbits we could talk vegetables for hours. Except all this talk has made us hungry and we've got to go eat! Enjoy the puzzles!
On Puzzles to Play you will find hundreds of free printable puzzles ready to print, as well as free PDF puzzle books that are free to download. Perfect for children and adults! If you love puzzles or are looking for free printable activity sheets check out over 500 puzzles to play. No strings! Get your free printable puzzles and free word games for hours of fun!