fruits Word Search Puzzle Book
FREE Collection of Puzzles to Play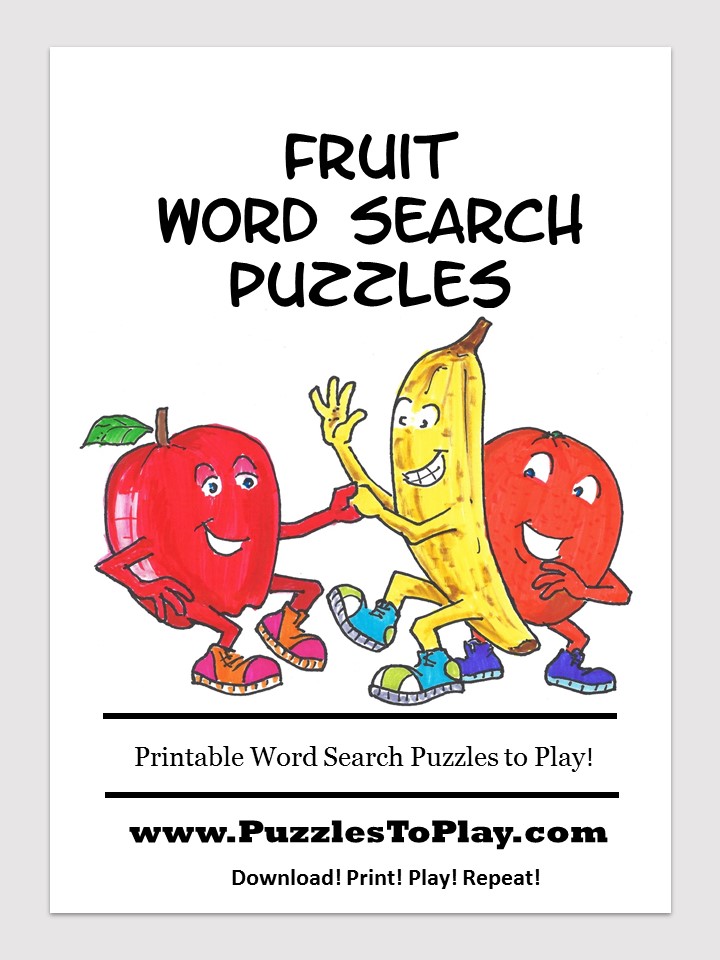 Have an orange! Here take an apple! Do your taste buds want to dance? Have a slice of pineapple! Enjoy the fruit word search puzzles as they remind us of the best fruits on earth. The fruits of our world are some of the most distinctive tastes known to lips. Many of the foods we eat are based on the flavors of the fruits. Grown on trees, a walk down an orchard lane will fill your nostrils with sweet delight of the fruit of the trees. Plus, if you go during harvest you can enjoy a sweet treat if picking your own fruit.
For those humans who are bold and want more than one flavor, the idea of a fruit smoothie or a fruit salad will have your taste buds squealing for joy! All this fruit talk is making us very hungry!
On Puzzles to Play you will find hundreds of free printable puzzles ready to print, as well as free PDF puzzle books that are free to download. Perfect for children and adults! If you love puzzles or are looking for free printable activity sheets check out over 500 puzzles to play. No strings! Get your free printable puzzles and free word games for hours of fun!