Weird Foods Word Search Puzzle Book
FREE Collection of Puzzles to Play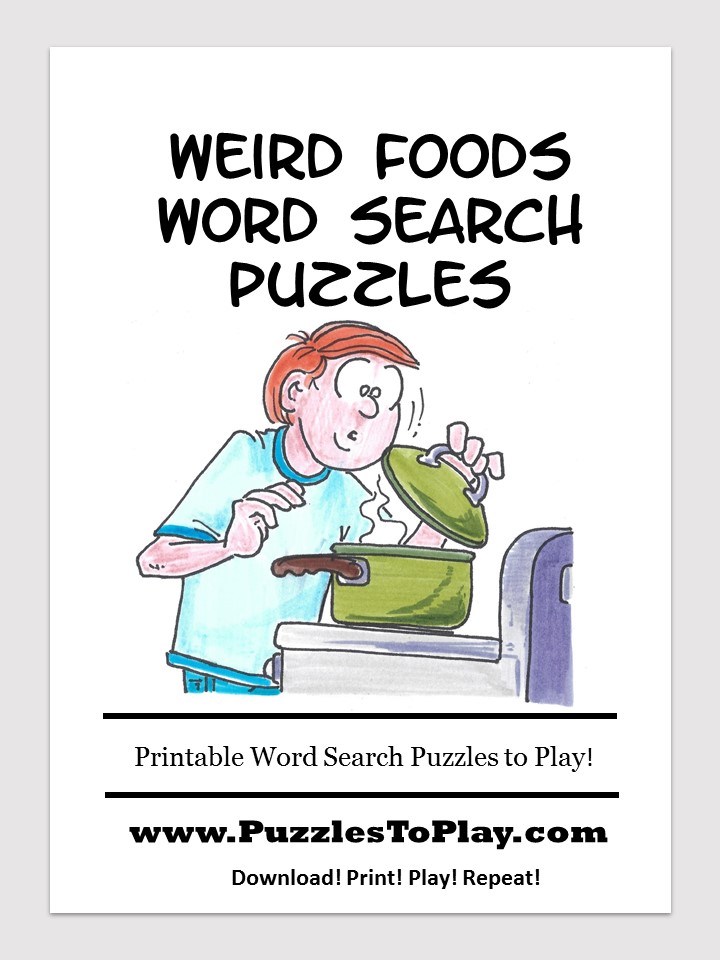 Weird Foods? Yuck! Icky! I won't eat that! The weird foods we eat offer one of two immediate responses. One we love the taste and smell. Or the other, it's weird and we won't eat it no matter how much ketchup is dumped on top. The Weird foods word search puzzles is a collection of those weird (to us) foods we don't understand why people eat bizarre stuff or whatever they do with them.
Weird Foods Sometimes Tastes Good
I'm sorry, but we aren't exactly hip about Ginger. That vegetable is weird! The green tomatoes have us asking a lot of questions about this fruit (or is it a vegetable?) And we'd like to know why people eat butter by the stick. It's weird. Acceptable on toast, but deep fried has us offering many, many doubts. So download our free puzzles and see if you agree. Do you have a few foods your tastebuds declare are weird? Tell us more!
On Puzzles to Play you will find hundreds of free printable puzzles ready to print, as well as free PDF puzzle books that are free to download. Perfect for children and adults! If you love puzzles or are looking for free printable activity sheets check out over 500 puzzles to play. No strings! Get your free printable puzzles and free word games for hours of fun!