National Puzzle Day
January 29, 2024
Check out Our Official DIGITAL PuzzleS This year!!
National Puzzle Day Activity Sheets
In 2024, we've included some fun, free PDF downloads to offer educators, students and puzzle lovers some encouragement on National Puzzle Day. We even asked a few friendly monsters to be part of the celebration!  Download. Print. And You have Your Puzzles to Play! 
National Puzzle Day Activities Sheets are perfect for all ages, include answer keys (if you need them) and offer some great puzzle facts about National Puzzle Day!
Free Puzzles to Play
If you are looking for Free Puzzles to Play, you've come to the right place. This website is the official home of National Puzzle Day. Why? With over 2,000 puzzles created by Founder Jodi Jill there is no place better to share her joy of puzzles! And you can download the puzzles all for free.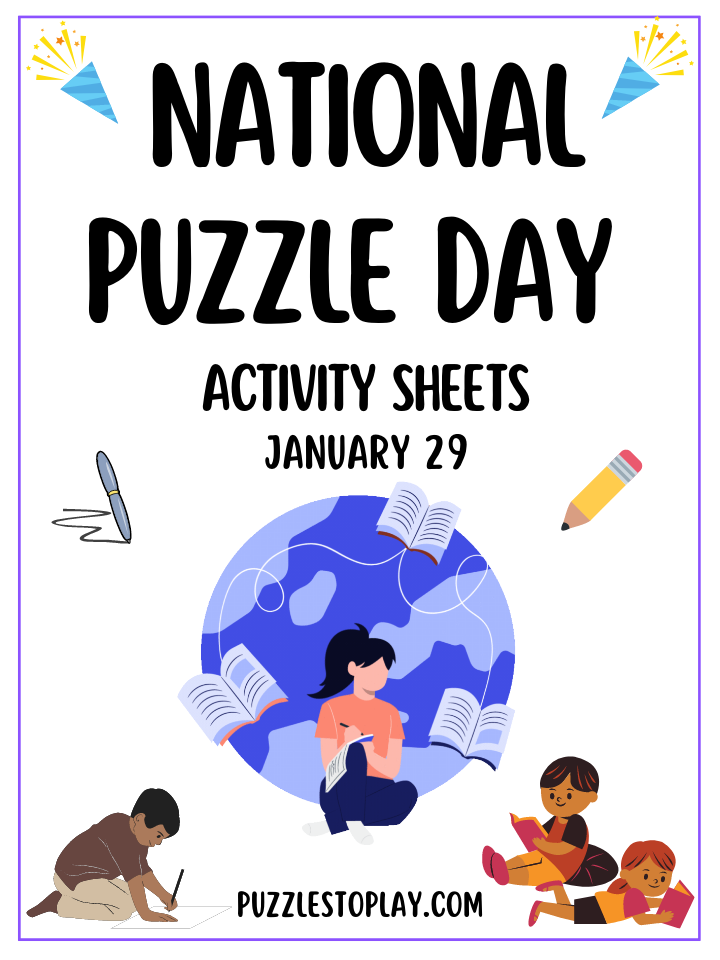 National Puzzle Day 2024 is COMING! During this special time every year, the National Puzzle Day HQ gears up for a big celebration of puzzles. Our mission for the past 20 plus years is to encourage the masses to play a puzzle. What kind of puzzle? Any kind your heart desire. Word Search, Sudoku, Jigsaw, Crossword, Number, Mazes, Escape Rooms, Jumbles and any other puzzle you could imagine. Let's enjoy all the Puzzles to Play.
Founded by Jodi Jill, National Puzzle Day is a celebration of puzzles which has resulted in an international event with millions of people sharing online their joy of puzzles. She couldn't be more thankful than to see the classroom pictures and puzzle lovers photos who honor this annual event, taking a moment playing their favorite puzzles.