Stores Word Search Puzzle Book
FREE Collection of Puzzles to Play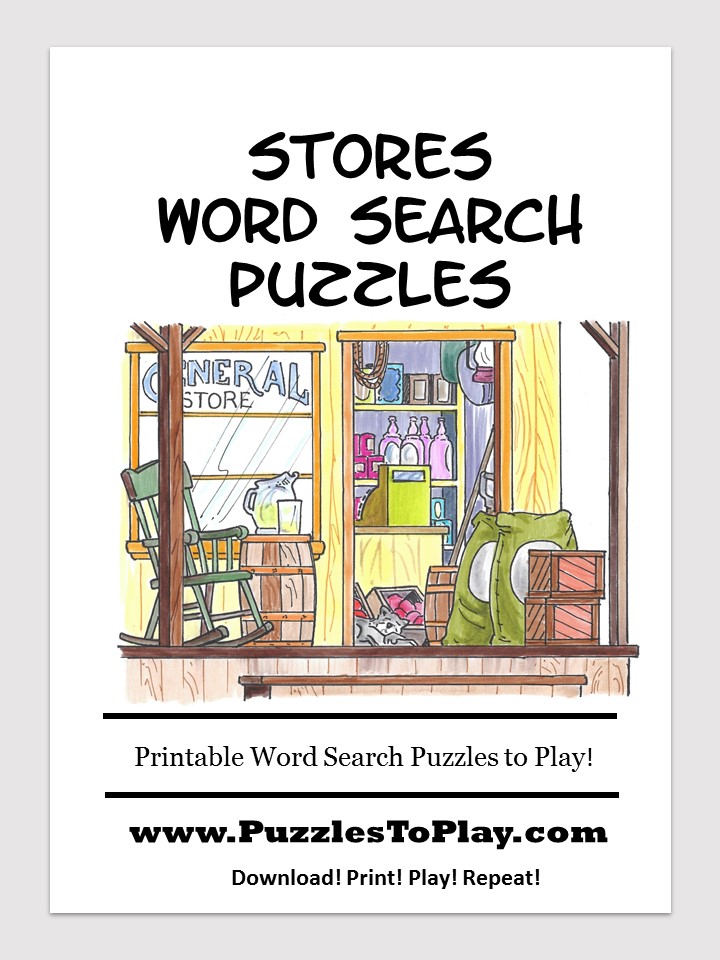 The fun of shopping has a lot to do with different stores in your town. The stores word search puzzle collection is a look at the different stores in cities around the world. While we might live in different places, humans, for the most part, have the same type of stores to shop at and do business. 
Stores Word Search Book
This free download puzzle book will take you on a trip to the gas station, the outlet mall and even the bank. And if you need to stop and get something to drink, check out the coffee shop word game as that's a fun puzzle too!
From bees to fireflies and even ants and lady bugs, this is a fun way to appreciate the wonders of the little creatures. Of course, we wouldn't be fair to the grasshoppers and flies if we didn't mention just how cool some insects in our world function!
On Puzzles to Play you will find hundreds of free printable puzzles ready to print, as well as free PDF puzzle books that are free to download. Perfect for children and adults! If you love puzzles or are looking for free printable activity sheets check out over 500 puzzles to play. No strings! Get your free printable puzzles and free word games for hours of fun!