Short I Word Search Puzzle Book
FREE Collection of Puzzles to Play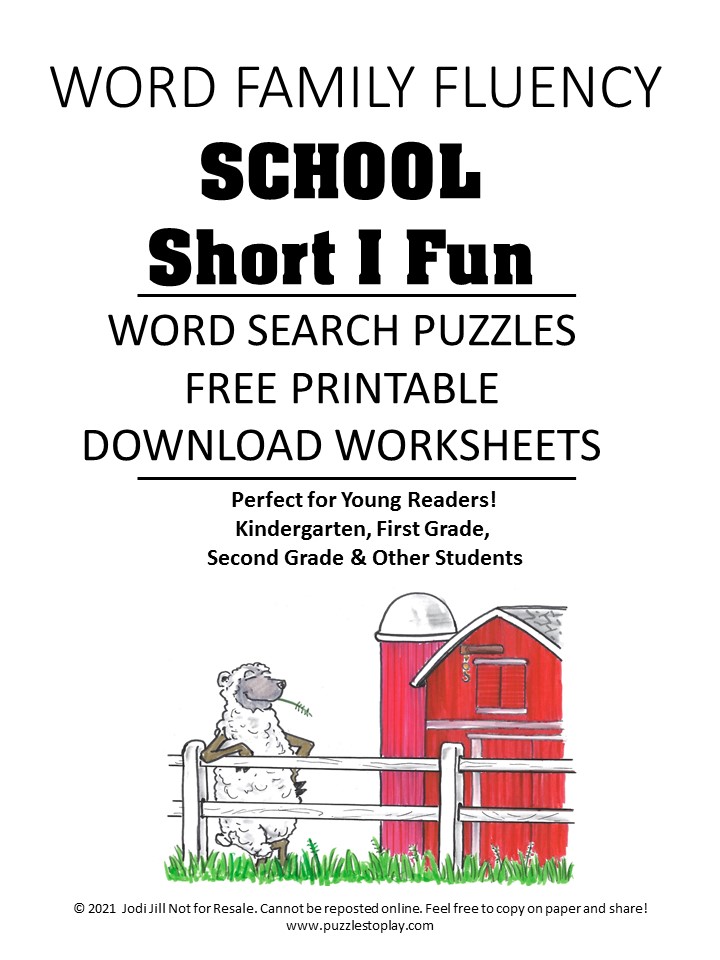 Anyone excited about a short I sound combination? This free download of PDF printable is perfect for the young reader looking to better understand the sounds of the short I. Using words that are a C-V-C combination, the word finds will have readers thinking about the words they can use and understand.
The word search puzzles are perfect for literacy and reading classes of kindergarten, first grade, second grade and home schoolers. Also would be appropriate for anyone learning English as a second language.
Short I Fun
On Puzzles to Play you will find hundreds of free printable puzzles ready to print, as well as free PDF puzzle books that are free to download. Perfect for children and adults! If you love puzzles or are looking for free printable activity sheets check out over 500 puzzles to play. No strings! Get your free printable puzzles and free word games for hours of fun!