Short O Word Search Puzzle Book
FREE Collection of Puzzles to Play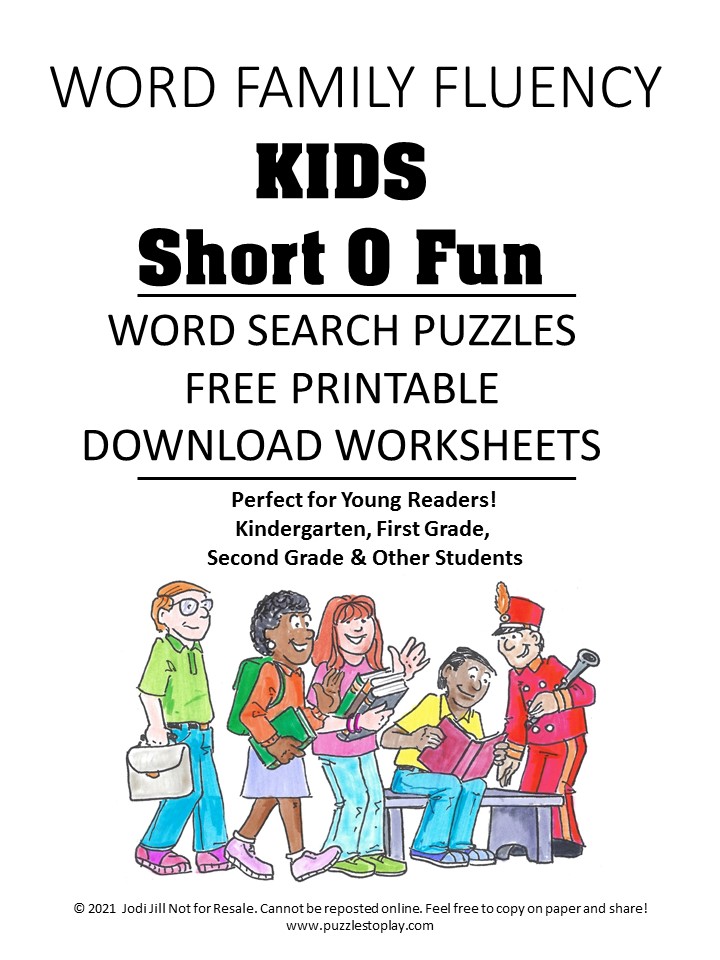 The Word family fluency party continues with this free download of word search puzzles highlighting the Short O sound. Each of the puzzles are a CVC combination that offers a short O sound for the kids.
Short O Word Puzzles
While enjoying the fun of completing a puzzle, the opportunity to increase vocabulary understanding and recognize words is perfect for beginners. The puzzles are perfect for kindergarten, first grade, second grade and homes school students working on vocabulary and literacy word family fluency.
On Puzzles to Play you will find hundreds of free printable puzzles ready to print, as well as free PDF puzzle books that are free to download. Perfect for children and adults! If you love puzzles or are looking for free printable activity sheets check out over 500 puzzles to play. No strings! Get your free printable puzzles and free word games for hours of fun!