Short U Word Search Puzzle Book
FREE Collection of Puzzles to Play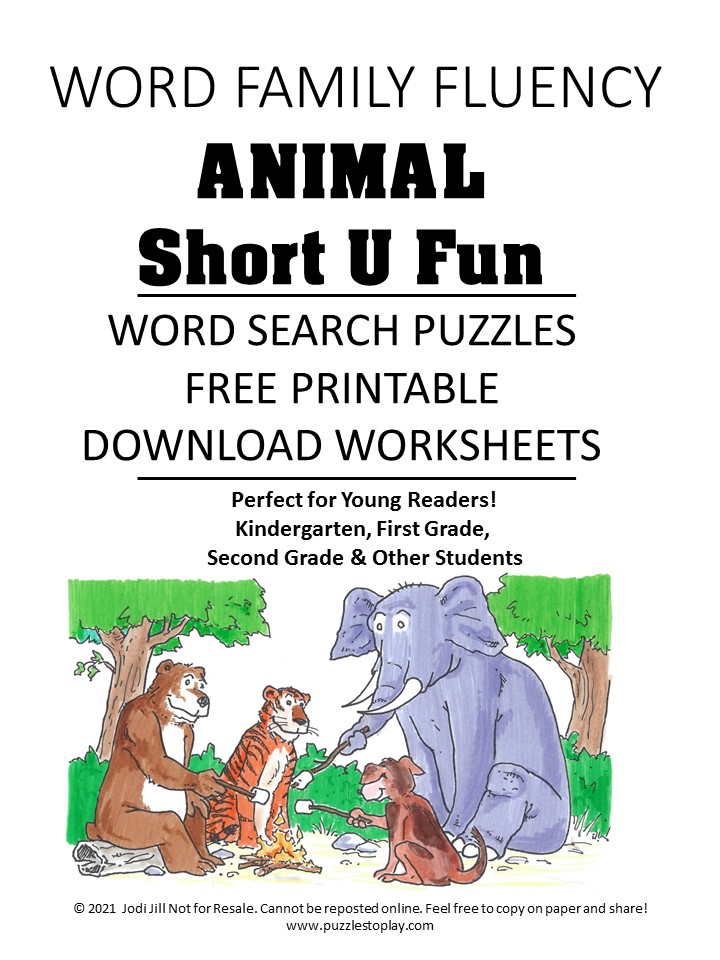 The Word Family FLuency Word Search is part of our 5 book Word Search Free Download Puzzle Book Series! This booklet highlights the short U words in a C-V-C format.  Get all the free Books here!
TheSshort U is the focus of this word family fluency collection of word search puzzles. The word finds in this packet are PDF printables and a free download.
Short U Fun Puzzles
The packet focuses on the Short U combination. This lesson packet would be perfect for teachers, home schoolers and others who are working on reading puzzles. The puzzles are based on the CVC format and are perfect for students from Kindergarten, first grade and second grade. Offering a look at the words in action, the word games are fun to play while having a hands on learning opportunity. 
On Puzzles to Play you will find hundreds of free printable puzzles ready to print, as well as free PDF puzzle books that are free to download. Perfect for children and adults! If you love puzzles or are looking for free printable activity sheets check out over 500 puzzles to play. No strings! Get your free printable puzzles and free word games for hours of fun!