HOliday Word Search Puzzle Book
FREE Collection of Puzzles to Play for kids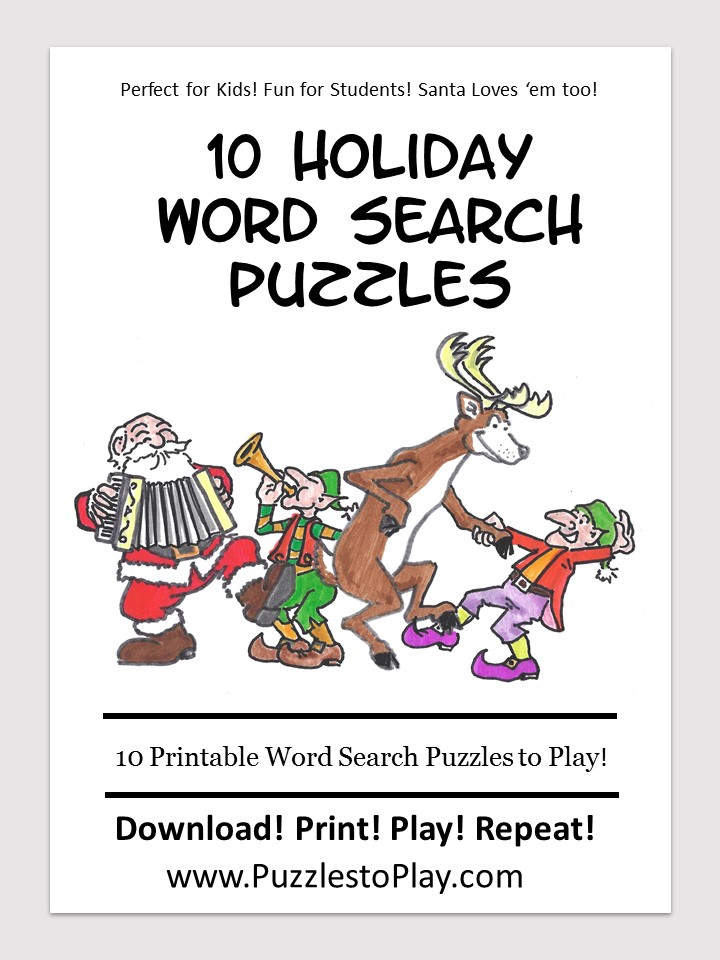 Ho! Ho! HO! It's Holiday Time! The Holiday and Christmas Word search puzzle book for kids is full of fun, printable puzzles to play during the holidays. The free download will offer up some unique puzzles that even has Santa's approval. From Frosty the Snowman to New Year's Eve and Gingerbread too, the chance to enjoy the holidays with these word games is only a pencil away.
The best part about the holidays? Well, we think it might be the good cheer spending time with friends and family as we gather around the table once more. Not to be outdone, the fun on Christmas day when ripping open the gifts is quite delightful too! 
On Puzzles to Play you will find hundreds of free printable puzzles ready to print, as well as free PDF puzzle books that are free to download. Perfect for children and adults! If you love puzzles or are looking for free printable activity sheets check out over 500 puzzles to play. No strings! Get your free printable puzzles and free word games for hours of fun!
Get our OTHER free download Christmas word search puzzle book! We had so many holiday and Christmas puzzles we had to share this puzzle book for kids!
10 Holiday and Christmas Word Search Puzzle Book for Kids Volume 2