HOliday Word Search Puzzle Book
FREE Collection of Puzzles to Play for Kids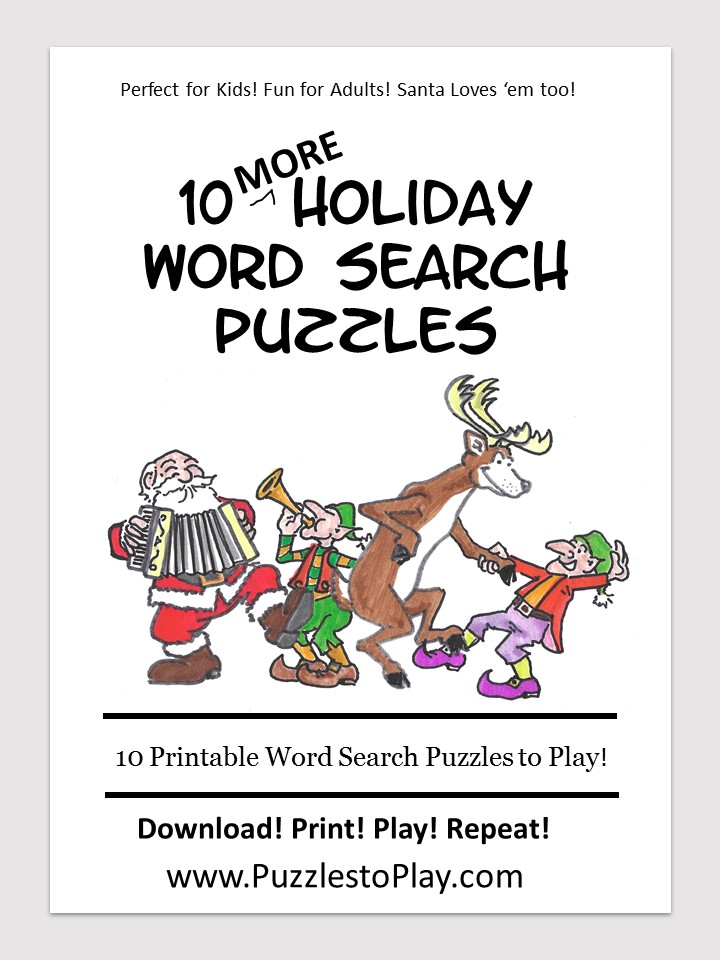 The Holiday and Christmas word search puzzle book for kids will offer some great holiday cheer. We had so many puzzles that didn't make the first volume, we wanted to share another free download printable PDF with our fans. These Christmas word search puzzles are Santa approved and full of pencil fun!
From our ugly sweater word search to Santa's sleigh; from Holiday traditions to the Christmas tree, our fun puzzles are perfect for this holiday season. We love the cheer you will find on the pages of this holiday word search puzzle book.
On Puzzles to Play you will find hundreds of free printable puzzles ready to print, as well as free PDF puzzle books that are free to download. Perfect for children and adults! If you love puzzles or are looking for free printable activity sheets check out over 500 puzzles to play. No strings! Get your free printable puzzles and free word games for hours of fun!
Get the Free Download of our first book too: