Happy International Tiger Day!
The world would be a much sadder place without Tigers! That's why celebrating international tiger day on July 29 is necessary! It's a day to acknowledge these amazing creatures and remember we all need to protect the habitat for these cats.
Researching the tigers, there is a lot to learn about the uniqueness of each animal. The stripes are different for every creature and they prefer solitude over running with a pack.
If you've been watching Netflix, you probably are thinking about how tigers have become the latest trend. Yet, the animals have been around for years, but their camera time has made them more famous than ever!
Take a look at our cool video honoring International Tiger Day! We just love these animals!!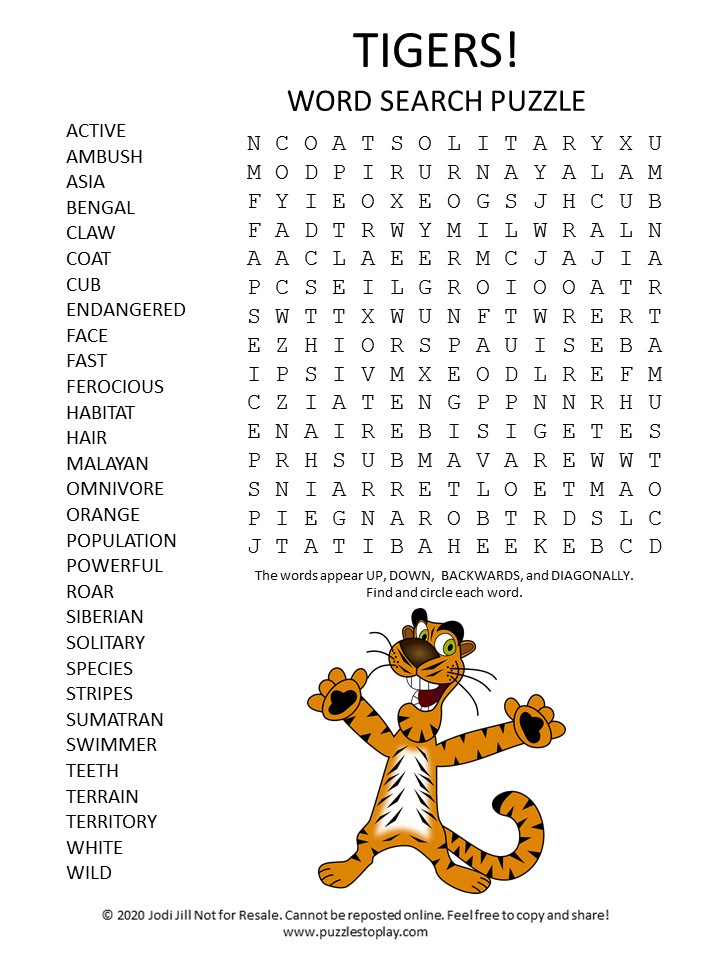 Download Our Free Tiger Word Search