Easter Word Search Puzzle Book
FREE Collection of Puzzles to Play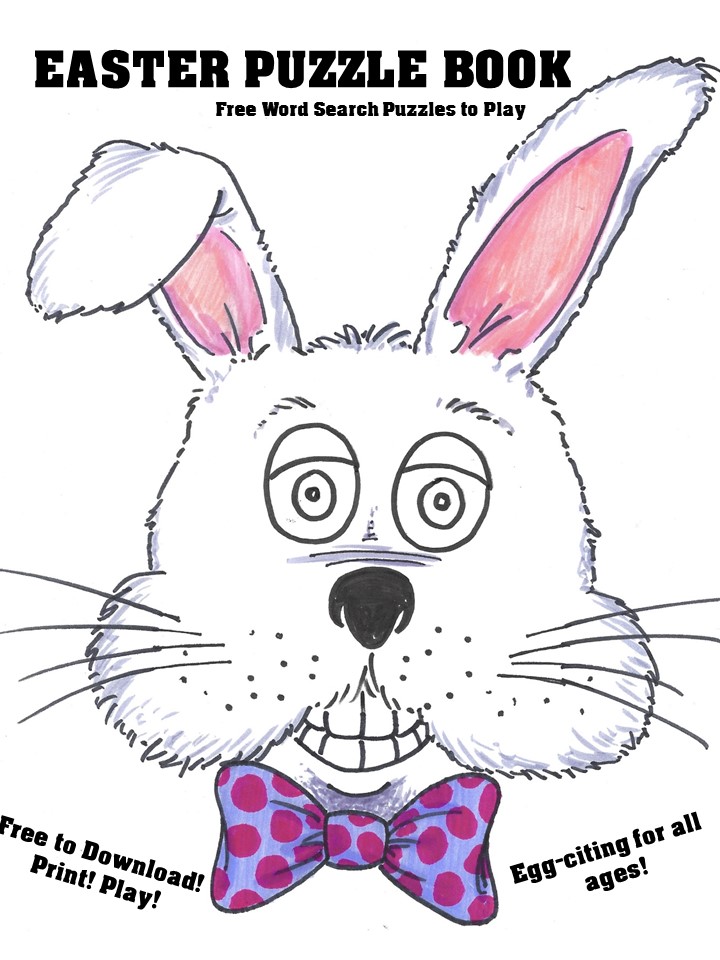 Hippity! Hoppity! Easter is on the way! This is a fun, free download puzzle book for you to play! All you need is to download, print and find a pencil for this Easter delightful word game play.  The collection includes an Easter Egg Word Search, a Easter Hunt Word Search, a Peter Cottontail Word Search long with Spring and Easter Basket word finds.
Easter is a very special time of year. You come together with friends and family to celebrate and enjoy the day. Some folks even relax the whole weekend. While many people call the day fun, we call it Egg-citing! LOL!
On Puzzles to Play you will find hundreds of free printable puzzles ready to print, as well as free PDF puzzle books that are free to download. Perfect for children and adults! If you love puzzles or are looking for free printable activity sheets check out over 500 puzzles to play. No strings! Get your free printable puzzles and free word games for hours of fun!