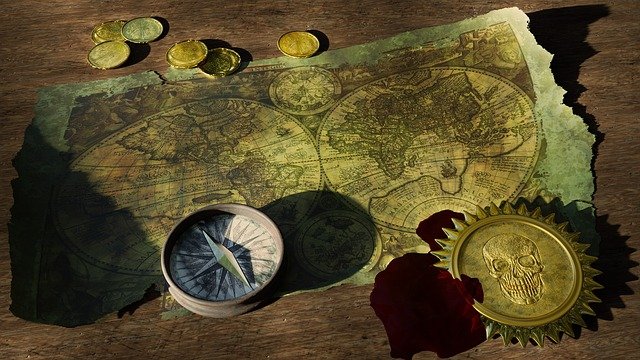 Escape Room Trends for 2021
Escape rooms are a hot, new trend in entertainment with many people becoming obsessed. You might be wondering just how much fun you will have experiencing an escape room. Well, I'm here to tell you it's definitely not a boring puzzle room, it's an adventure where you are the star. And can solve the puzzle using your wits, a little luck and a bunch of friends (or coworkers.)
As an escape room junkie, I know the best tips and tricks to help everyone get into this increasingly popular pastime. I've been playing long before the rooms became popular!
Escape Room Tips
Anyone can find their inner escape room junkie by following these few simple escape room tips:
Make sure you bring a few well-rounded individuals. You don't have to be best friends to be good players. In fact, the average person might be your biggest secret weapon as a player. Someone who reads the news, is logical and might know some trivia. Many clues you encounter will be based on common sense – so bring people who have some!
Bring a pen and paper. It might come in handy. For the most part escape rooms don't allow you to bring in outside items. A few exceptions are pen and paper. This is particularly helpful to keep track of possible answers and help you remember things about the game.
When entering a room, take a look around the entire room before you begin. Give it a good visual scrub. From what is hanging on walls to what is laying around. Make sure you catch the finer details.
Have one person committed to reading the text out loud. It's important to read any rules, clues and even signs out loud. The mind, focused on solving the game, might be so busy working it doesn't comprehend the easiest of clues. Hearing the words is a good way to understand or comprehend what is being asked.
More Escape Room Tips I Love to Share
Don't be afraid to touch. Yes, you might need to pick up a phone, touch a portrait or even thumb through papers. Being engaged is part of the game so get your hands dirty!
Allow everyone to give input. I've been in teams with good players and bad players. Whether you are good or bad player isn't about how smart you are. It's all about how you participate. Remember to be part of the game and also to allow everyone to be part the game too. Not every idea will be helpful so don't cut people down, even if they offer something you don't feel is relevant.
Remember it is just a game. If you win, that's awesome, but the reason you play is to have fun. Everyone who participates is part of a bigger picture and if you beat the clock (and solve the clues) you are all winners….together!
Escape rooms are perfect for almost any occasion. I love finding new escape room challenges when I go on vacation. Other pop-up escape rooms, based on television shows, events and local lore are also favorites of mine. Of course I always love my word search puzzles on Puzzles to Play first.
In Conclusion
Keep an open mind on new escape rooms that might be fun for you to try. It's all about exploring where you are and where you might go. Then book a perfect vacation enjoying an escape room or two!