The 9 July 4th word search printable puzzles post has PDFs to download and print. Simply hit the button to go directly to the page and download the PDF to play. No need to offer your email! No strings attached.
9 July 4th Word Search Printable Puzzles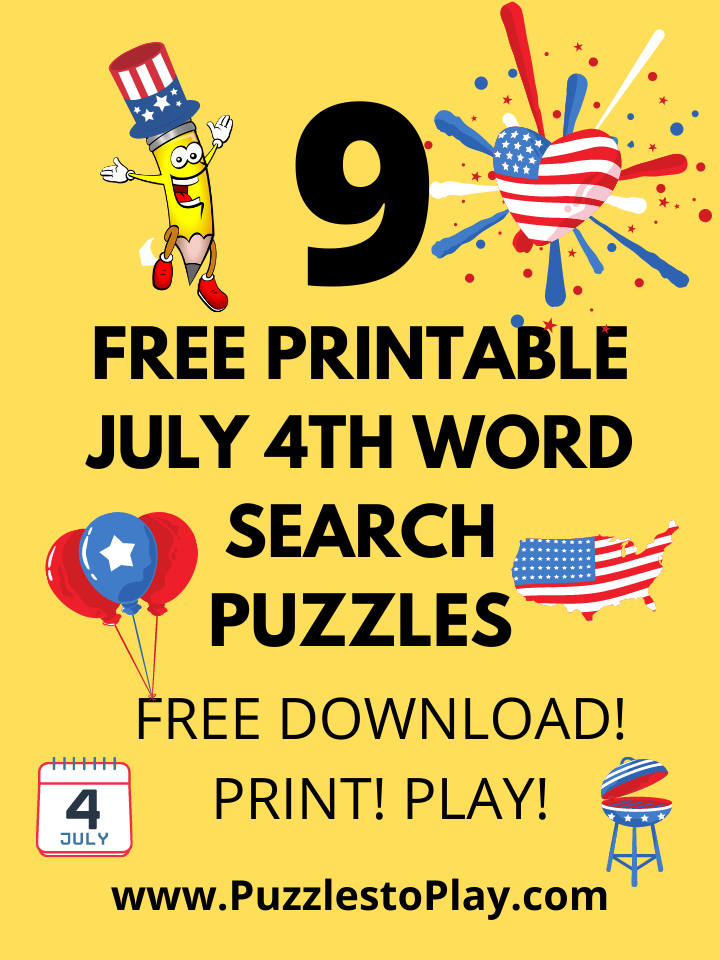 This post is all about the my printable puzzles and the free download Independence Day word search puzzles. Yeah, it's time to celebrate July 4th
Independence Day is one day every American loves to wear red, white and blue. The day is a national holiday where we come together to celebrate with a parade, fireworks, BBQ and other events. All of the puzzles on this list offer you a chance for your pencil to experience the moment too
Some of the benefits of July 4th Word Search Printable Puzzles are:
Fun to Play: The word search puzzles will offer you loads of fun!
Save money: You don't need to buy a book and this list offers all the word finds in one place. So print away!
Perfect for all ages: Kids, students, adult, seniors and even three-eyed monster (OK, maybe not the last one) will enjoy these puzzles
Easy to play: Download, print and play!
Independence Day fun: If we asked him, we think the word search puzzles would meet with Uncle Sam's approval.
Independence Day is extremely important to all Americans. Yes, we get time off and it is wonderful, but it's also a reflection of how far the United States of America has come since the beginning. It's a holiday that makes us proud to fly the USA flag.
Here are the printable  July 4th Word search puzzles:
4th of July Fireworks Celebration
Boom The July 4th fireworks are always a treat to end Independence Day! Set to music and seen from the sky it's something every American looks forward to!
Check it out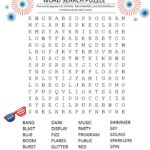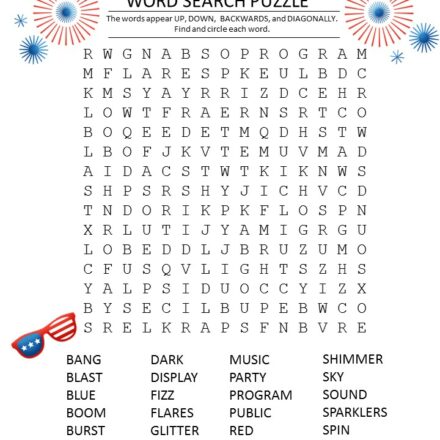 Uncle Sam Word Search Puzzle
The Uncle Sam Word Search Puzzle offers a look at this fictitious individual who we immediately recognize during July 4th! Showcasing his love for America, whenever we see him we shout U-S-A!
Check it out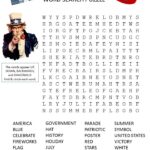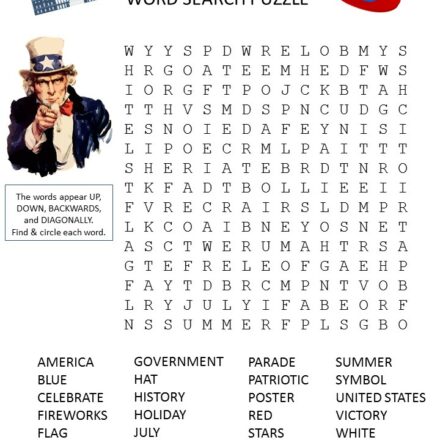 July 4th Picnic Word Search Puzzle
What is better than a July 4th picnic? Nothing! Pass the BBQ and let's enjoy each other's company! It's a perfect way to gather for this holiday!
Check it out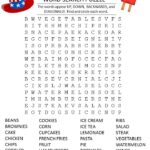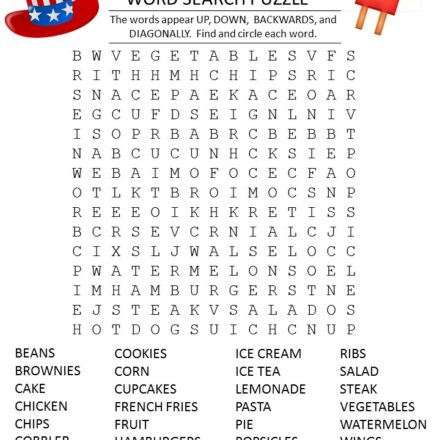 Fireworks Word Search Puzzle
Look to the sky and see it light up so brightly! One of the best known traditions of Independence Day is the opportunity to watch fireworks! It's too much fun!
Check it out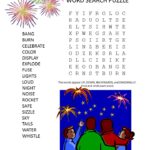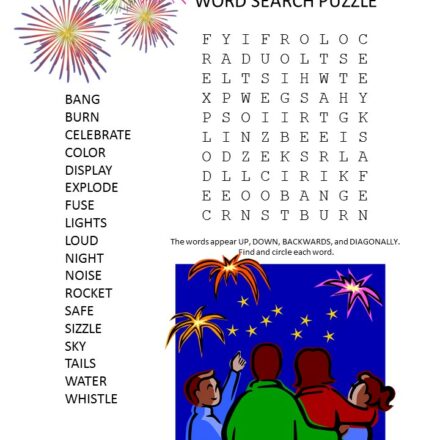 Sizzling Summer Word Search Puzzle
Baby it's hot outside! The Sizzling Summer word search is a fun look at the heat we feel during summertime! And of course, how we chill out during the long winter evenings (someone pass the sweet tea!)
Check it out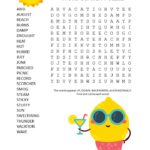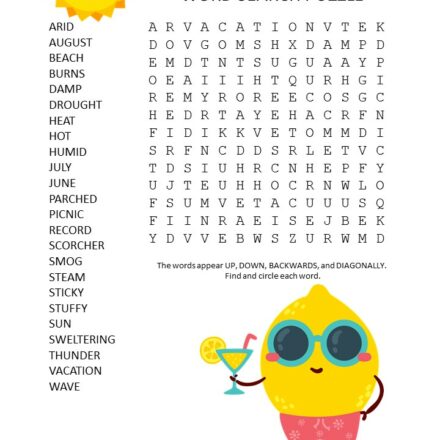 President Joe Biden Word Search Puzzle
President Joe Biden is the 46th president of the United States and his job is to run the government. So it only seems fitting to have a word search puzzle all about him!
Check it out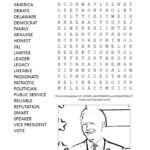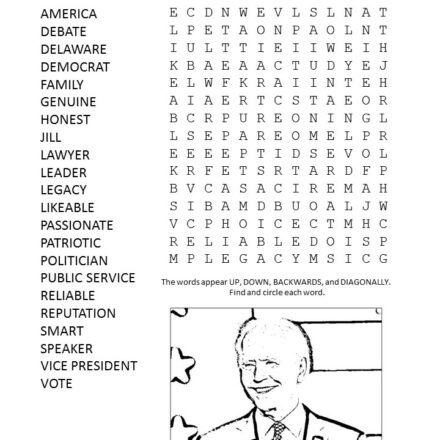 Congress Word Search Puzzle
Laws. Bills. Rules. It all comes down to Congress! The government body that helps run the land by shaping our society as they are representing people who live in the United States. It's part of our Independence that's more on the working side (but we still have a word puzzle as it's intriguing.)
Check it out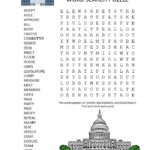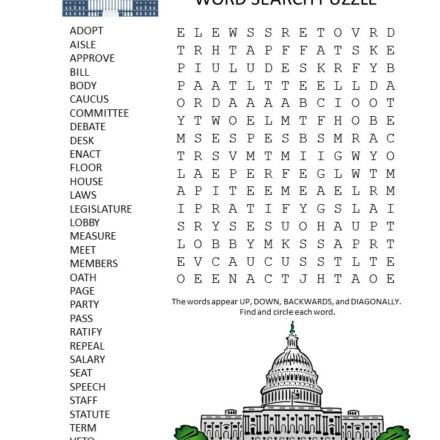 Voting Word Search Puzzle
As a country built on democracy, the rights of the people is to vote on issues, rules and laws. Every adult, if they choose to, can vote to impact their communities.
Check it out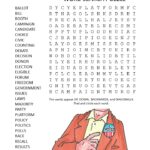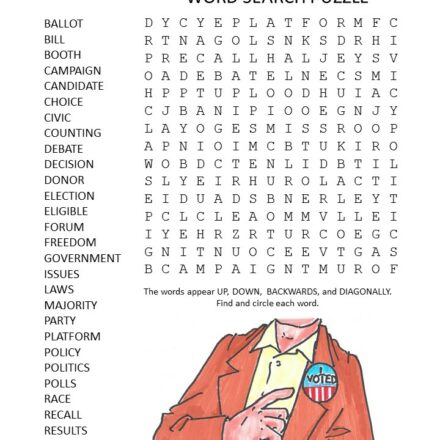 Barbecue Word Search Puzzle
What is a good Fourth of July without a barbecue? Yeah, we really don't know! This is a fun puzzle that will having you thinking about that big feast on July 4th! Yummy!
Check it out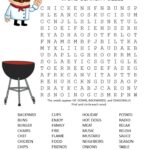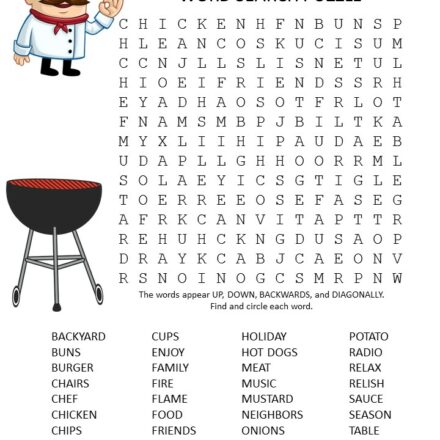 In Conclusion
The Fourth of July word search printable puzzles are fun to play. Additionally, they are perfect for events where you want to have activities to showcase Independence day. If you'd like to see other word search puzzles, check out our huge selection in our website with over 1,000 word puzzles to play.